Schedule clients.
Handle payments.
On‑the‑go.
Run your solo business from your pocket instead of running to your computer
4.9 stars
avg. over
5+ countries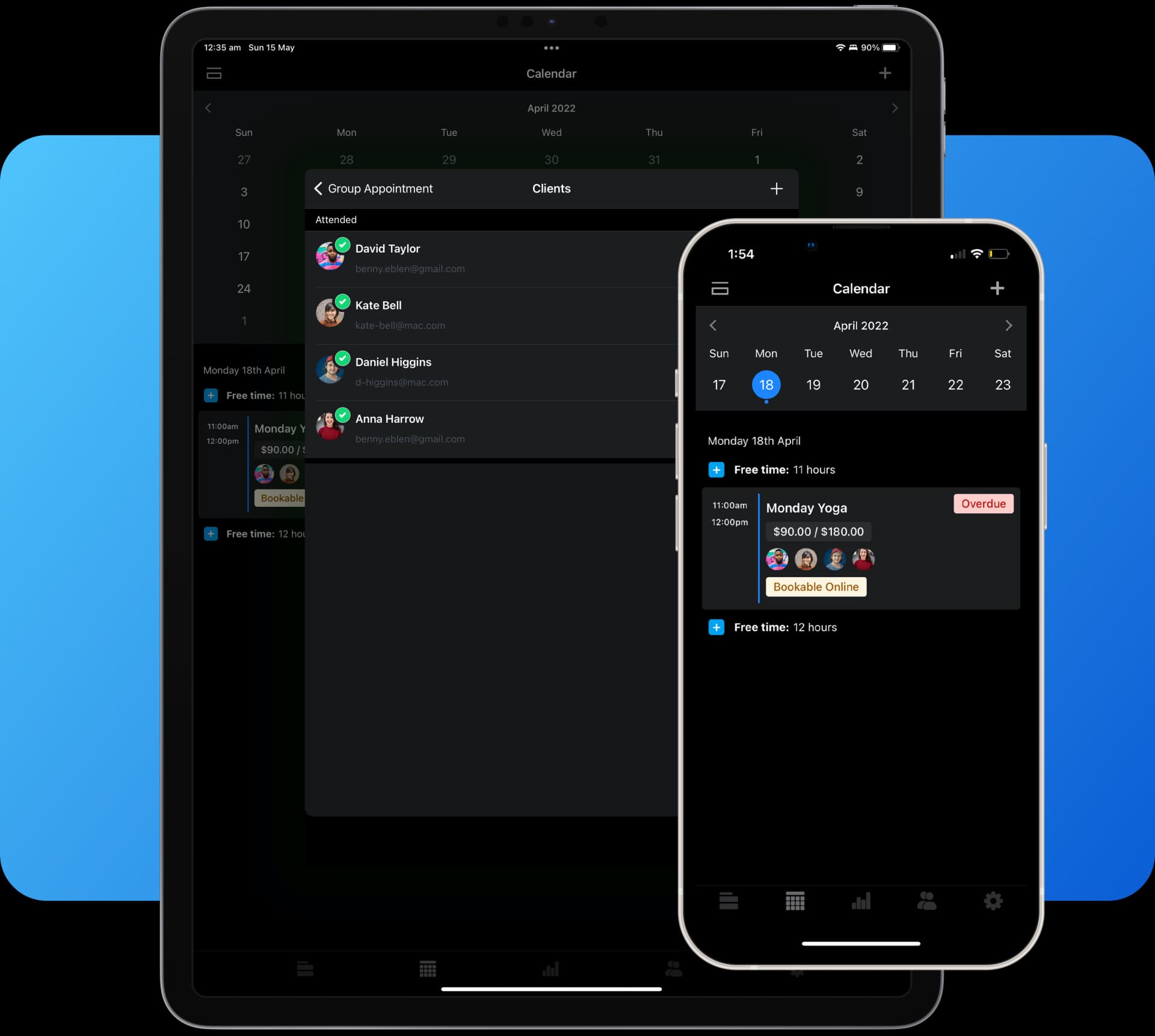 How your business works with Keepon
Schedule
Book
your

clients

your

way

Before: Data in different places, juggling phone calls, feeling like what you're doing can't keep working as your business grows. After: Everything in one place, view all clients linked to the appointments, feeling on top of everything.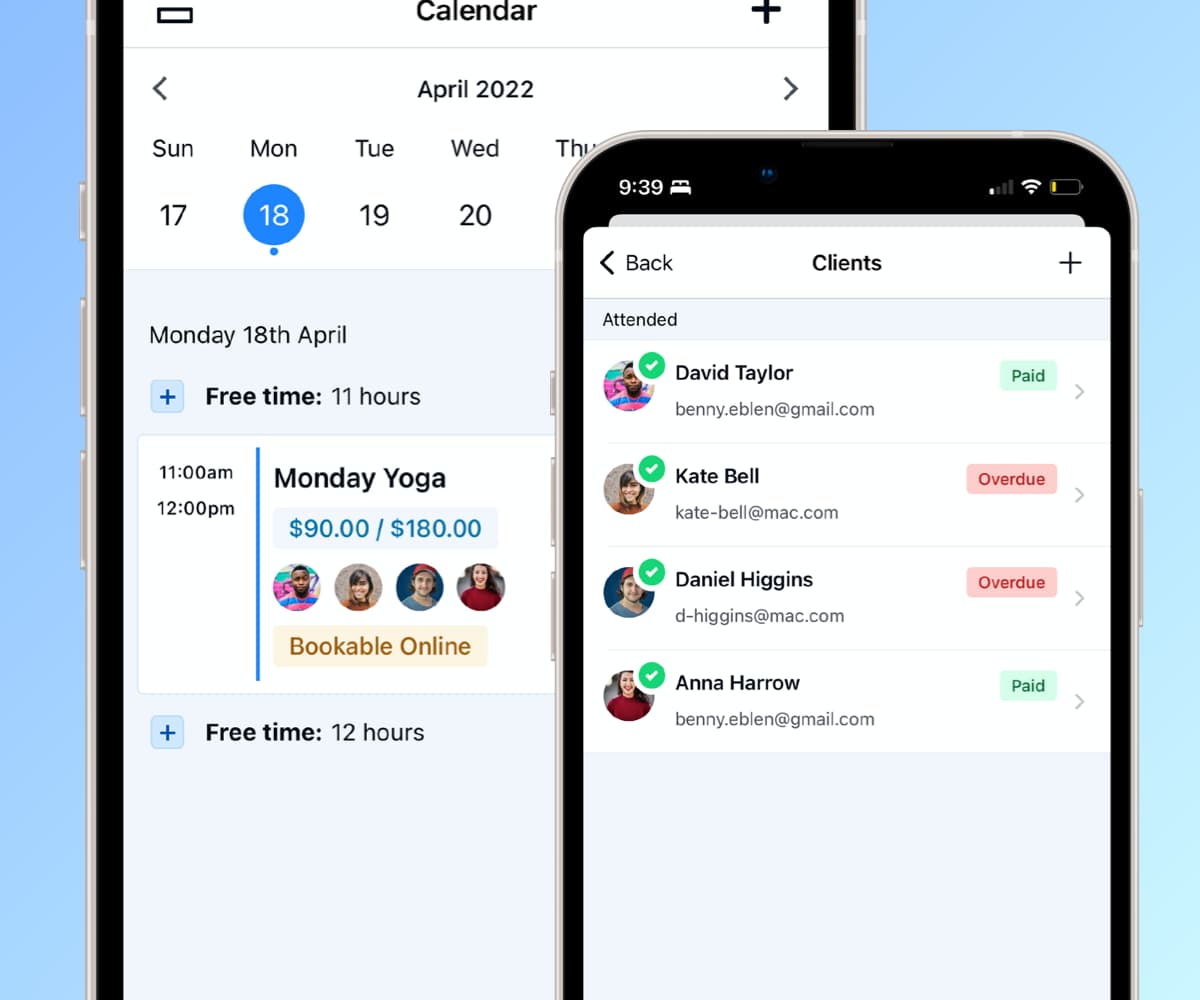 Never forget who's coming and who's paid
Whether you're doing one-on-ones or wrangling a class of 100, know exactly who owes you what and who's coming.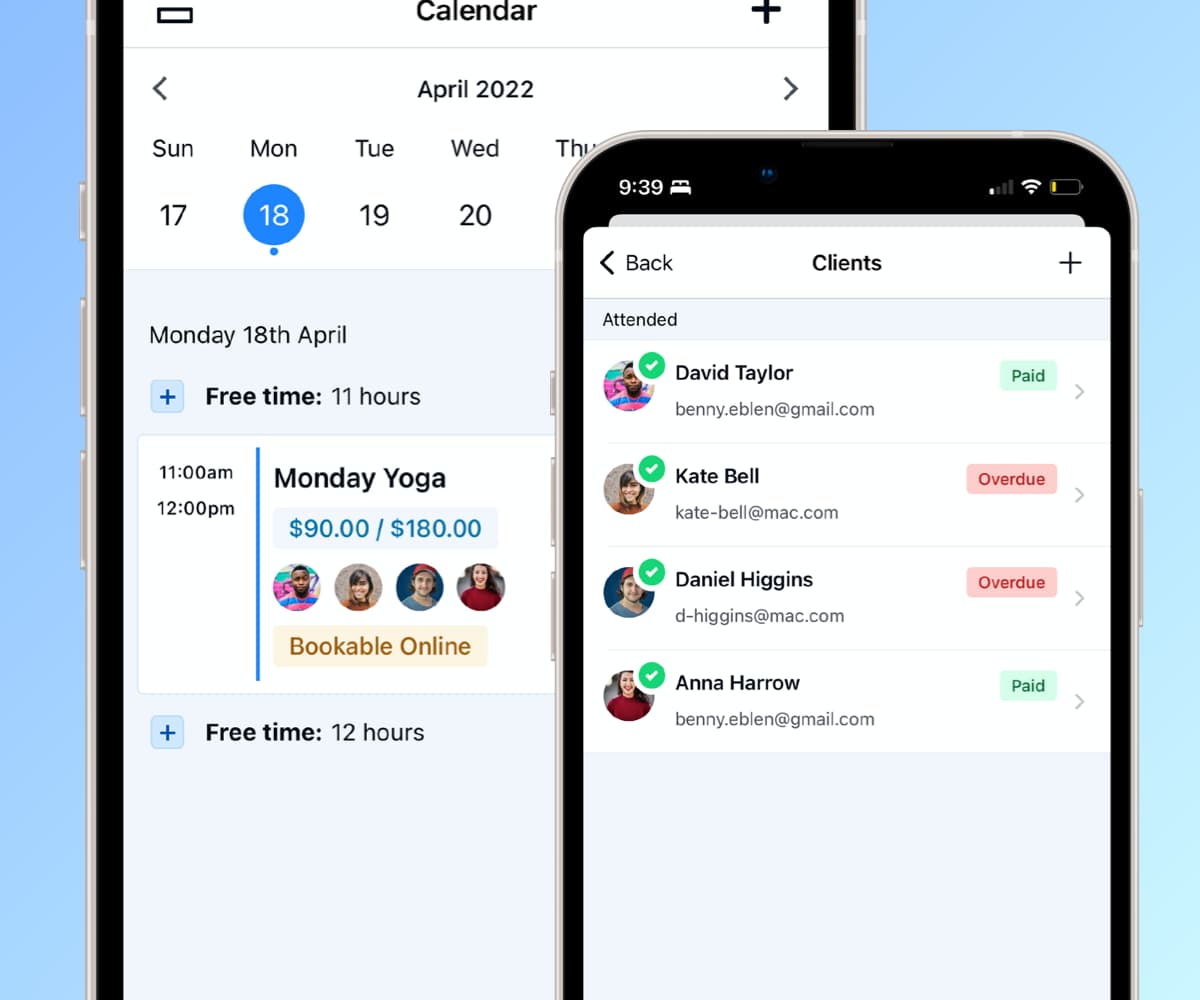 More appointments with less conversations
Spend less time having the same old conversations. People can book themselves into your one-on-ones or group appointments without interrupting your you-time.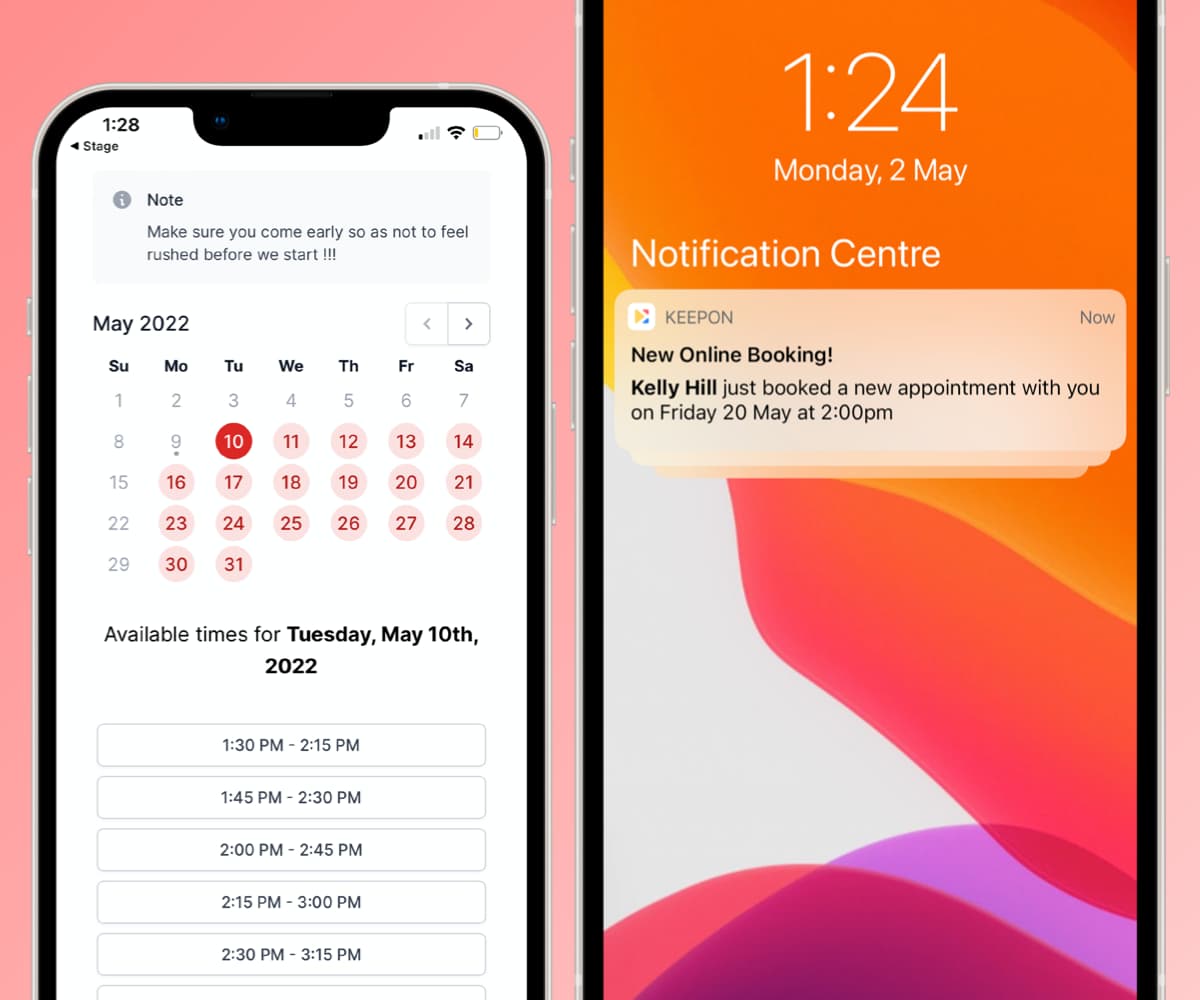 Keep your business running while you're on the run
When your client needs to reschedule for the 456th time, handle it right there and then without having to wait until you're in front of your computer.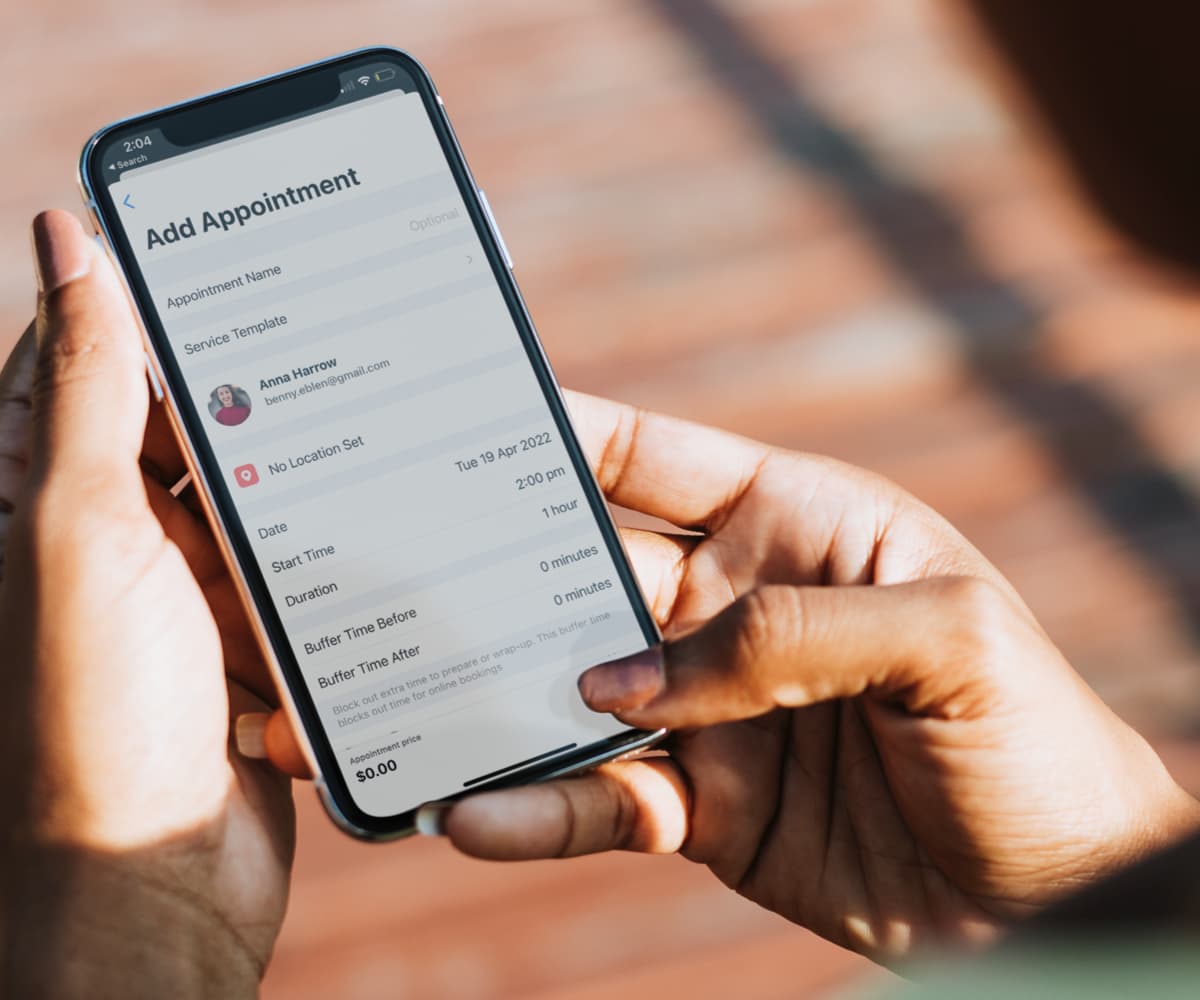 "Has saved me so much time having to follow up with customers on payments. I also love how everything is integrated"
ciuicrostian - App Store Review
Show up
Focus on what you do
best
Before: Having to note things down to transfer to another system, not knowing if clients will show, not being able to answer details about payments, feeling unprepared and unsure. After: Having answers to any admin questions, serving your client like you want to, feeling like a superhero 🦸.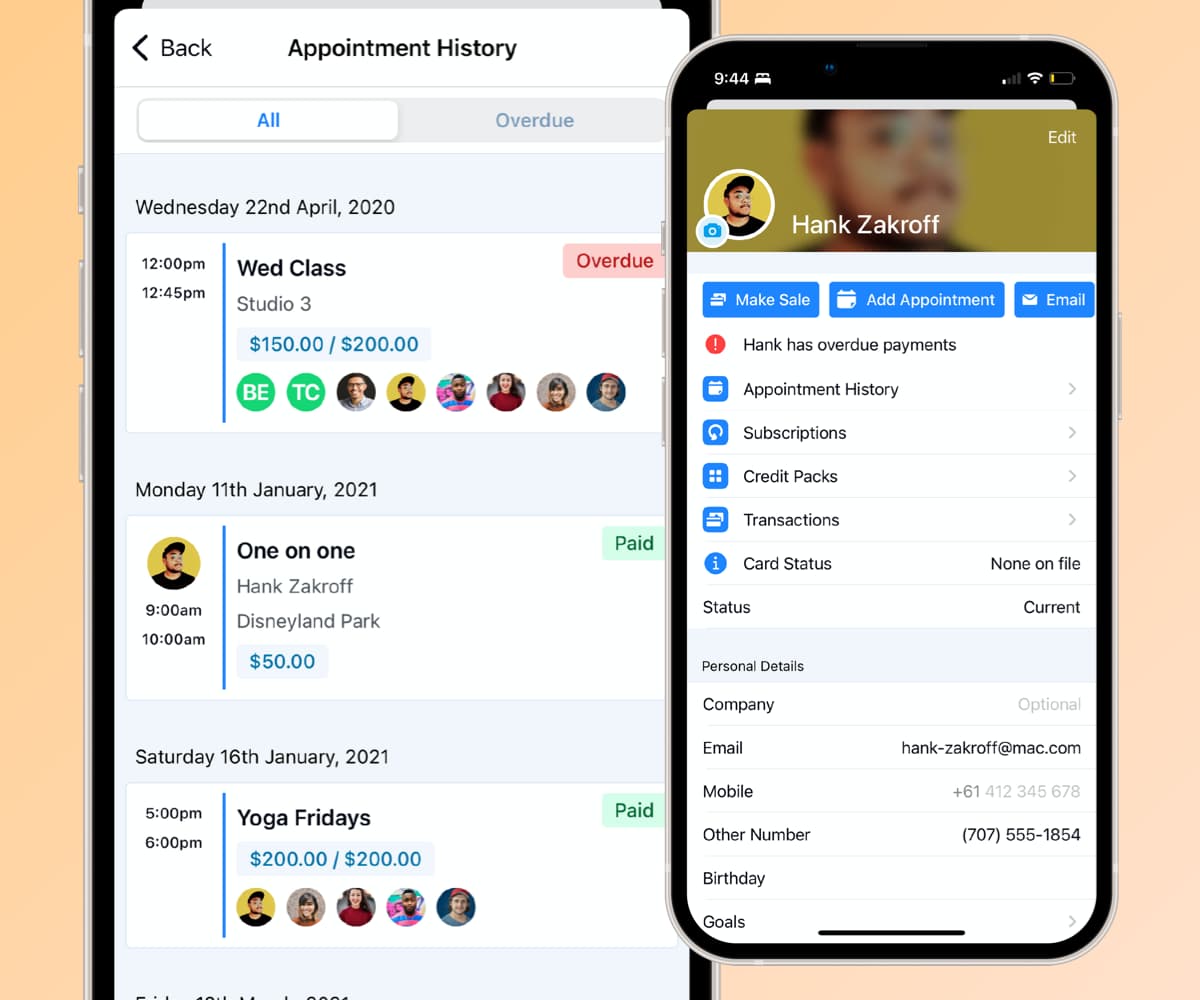 Be prepared when they ask the unexpected
"Have I paid for this week?", "When's my next appointment?", "How many appointments left in my pack?". You don't need to be a genie to have all the answers on you.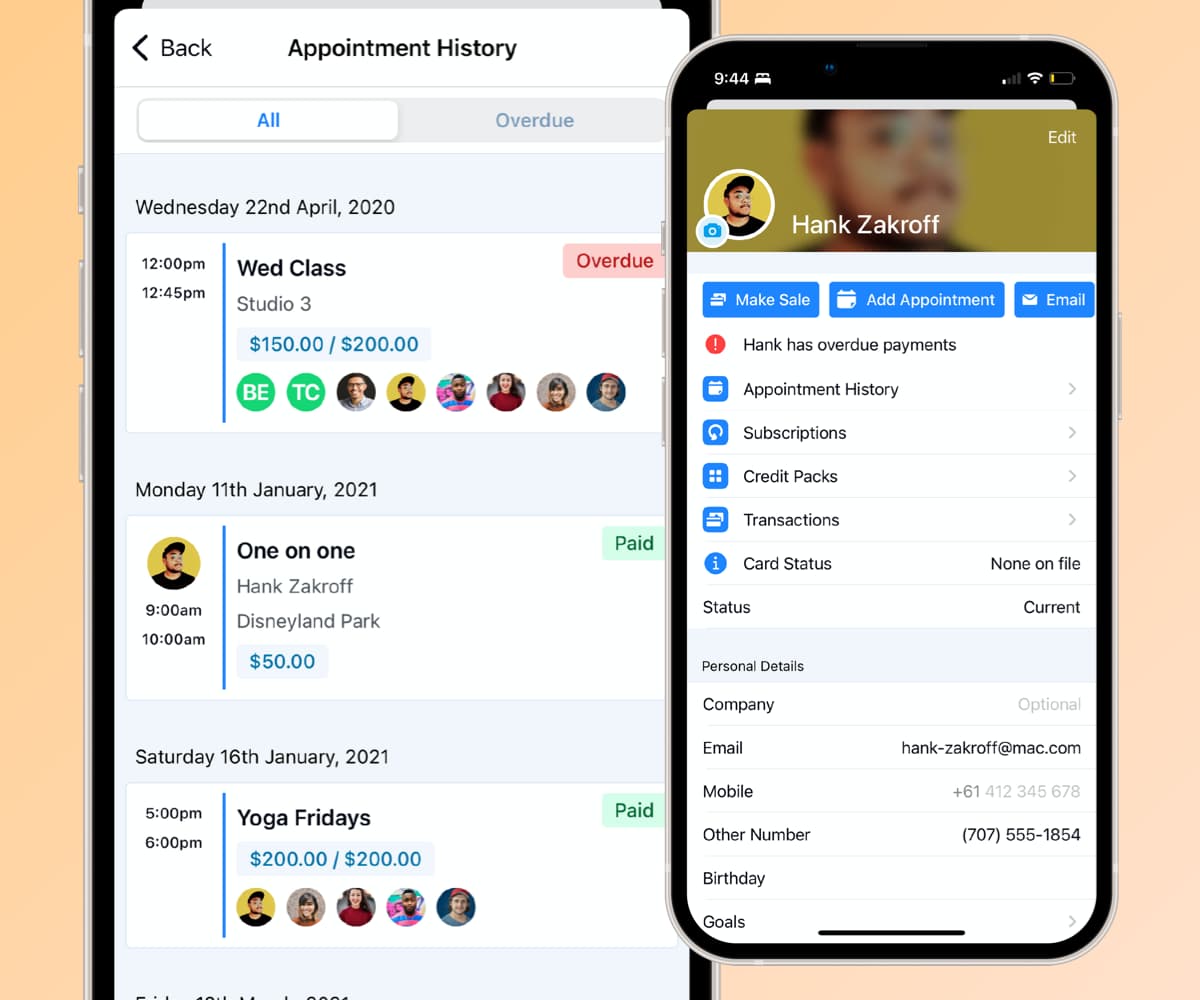 Never be the only one who shows up
The only thing worse than no clients is a flaky client. Text and email reminders are automatically sent, with a one-click cancellation included – giving you time to re‑book that slot.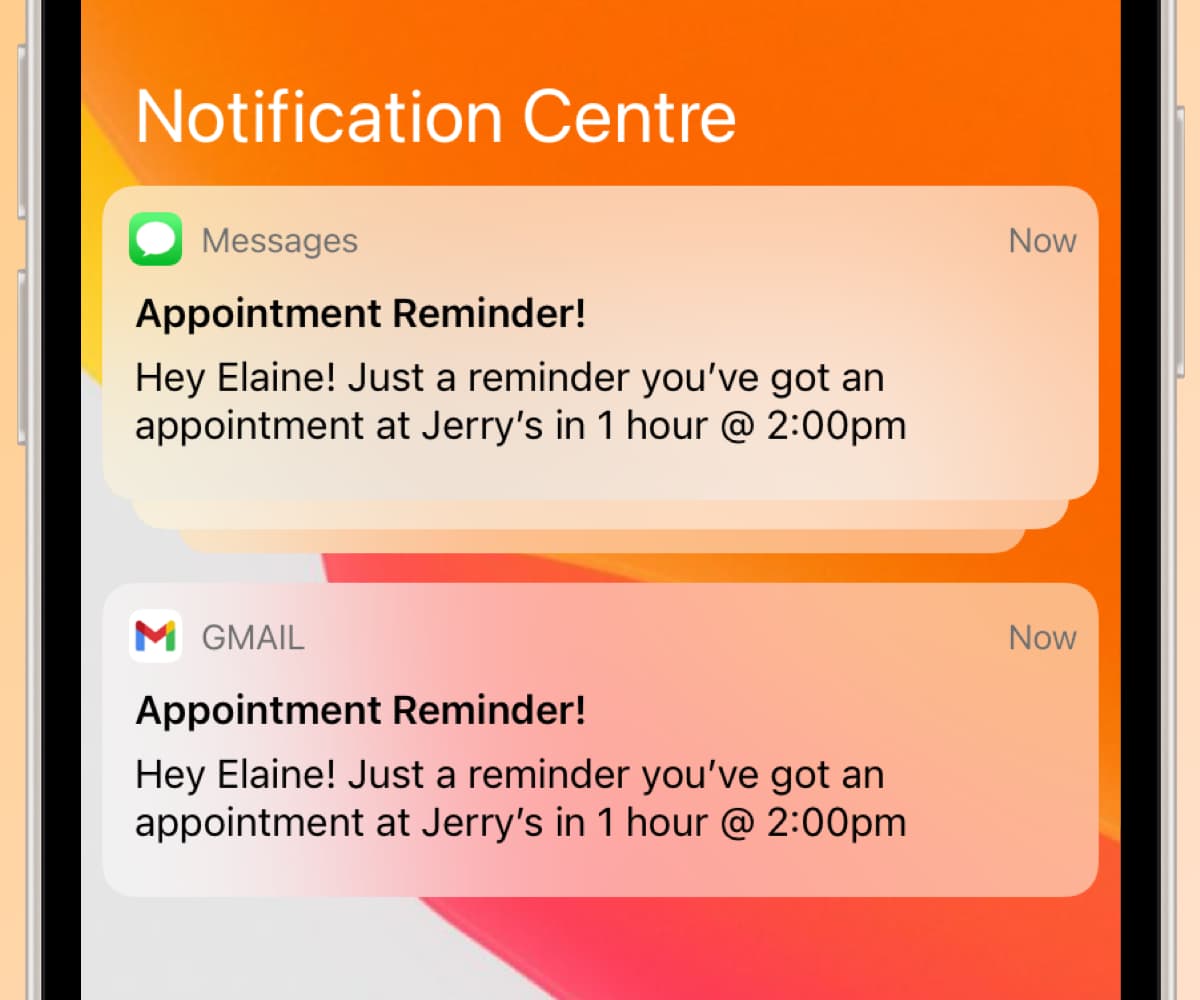 Don't forget information between appointments
When you're booked back-to-back the last thing you want to do is keep information in your head. Notes, payment info, scheduling the next appointment – do it all right there while it's still fresh.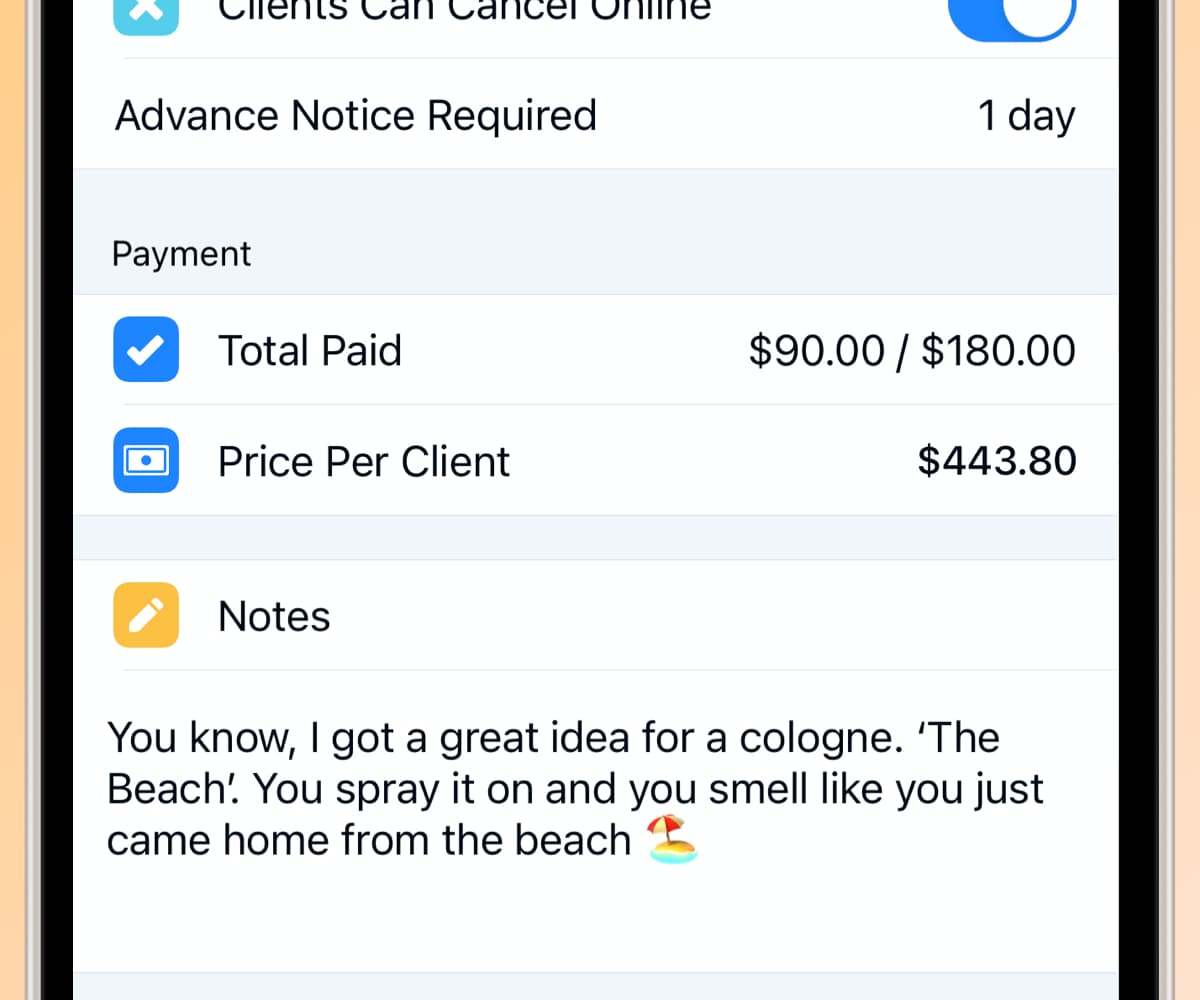 "This app has been great. Makes managing my clients so much easier. I really like client profiles and also the recurring payments option...I am new to the business so it's helped me out a lot, I would def recommend!"
ChloeB-PT - App Store Review
Get paid
Get your money, without the stress
Before: Wasting time chasing up clients for payments, having no idea when you're getting paid, stressed about cashflow After: No more awkward money conversations, being able to plan cause you know when your money's coming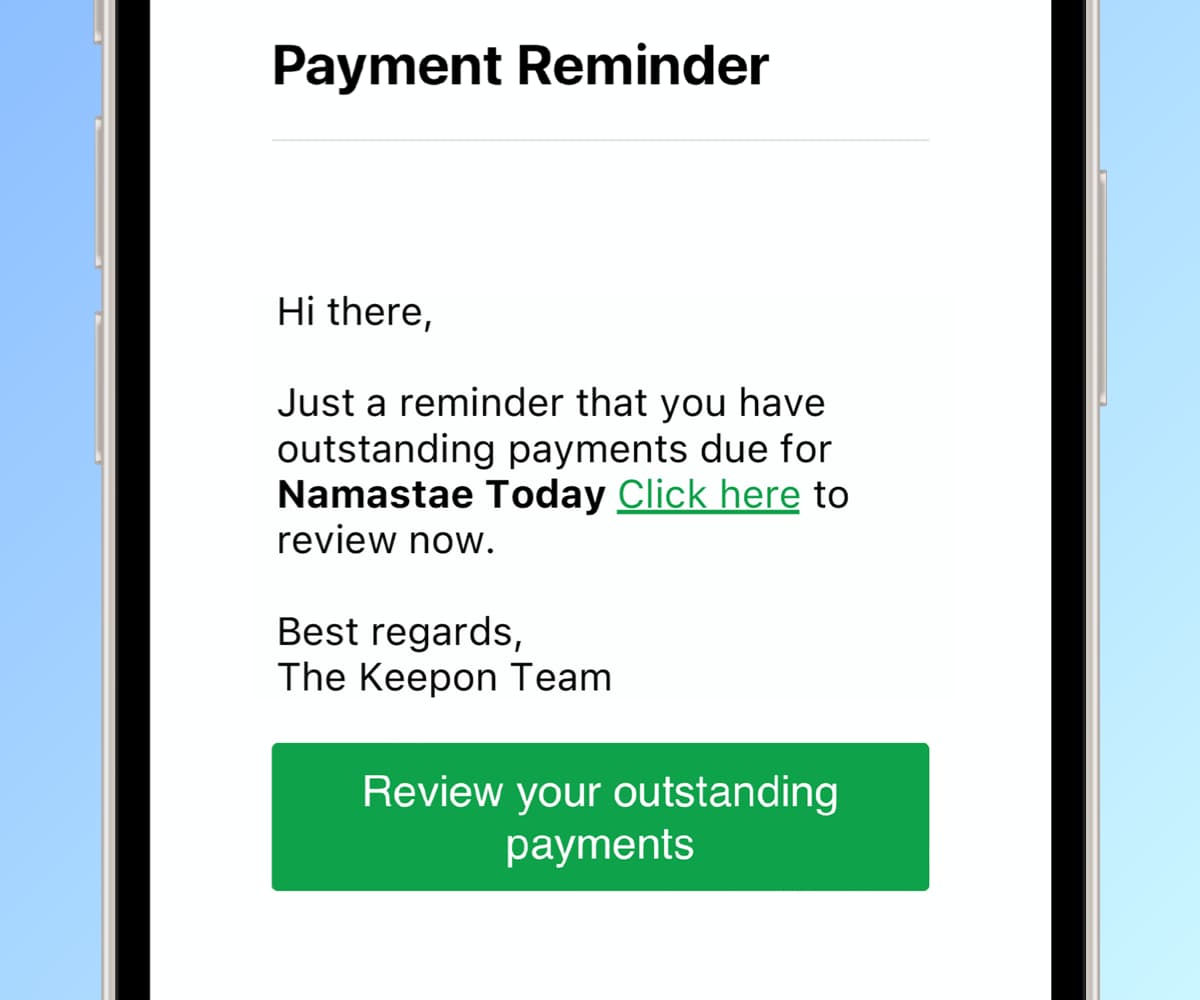 Get what's owed without feeling like a debt collector
Let Keepon be the bad guy. When payments are overdue we'll nag your clients to pay so you don't have to.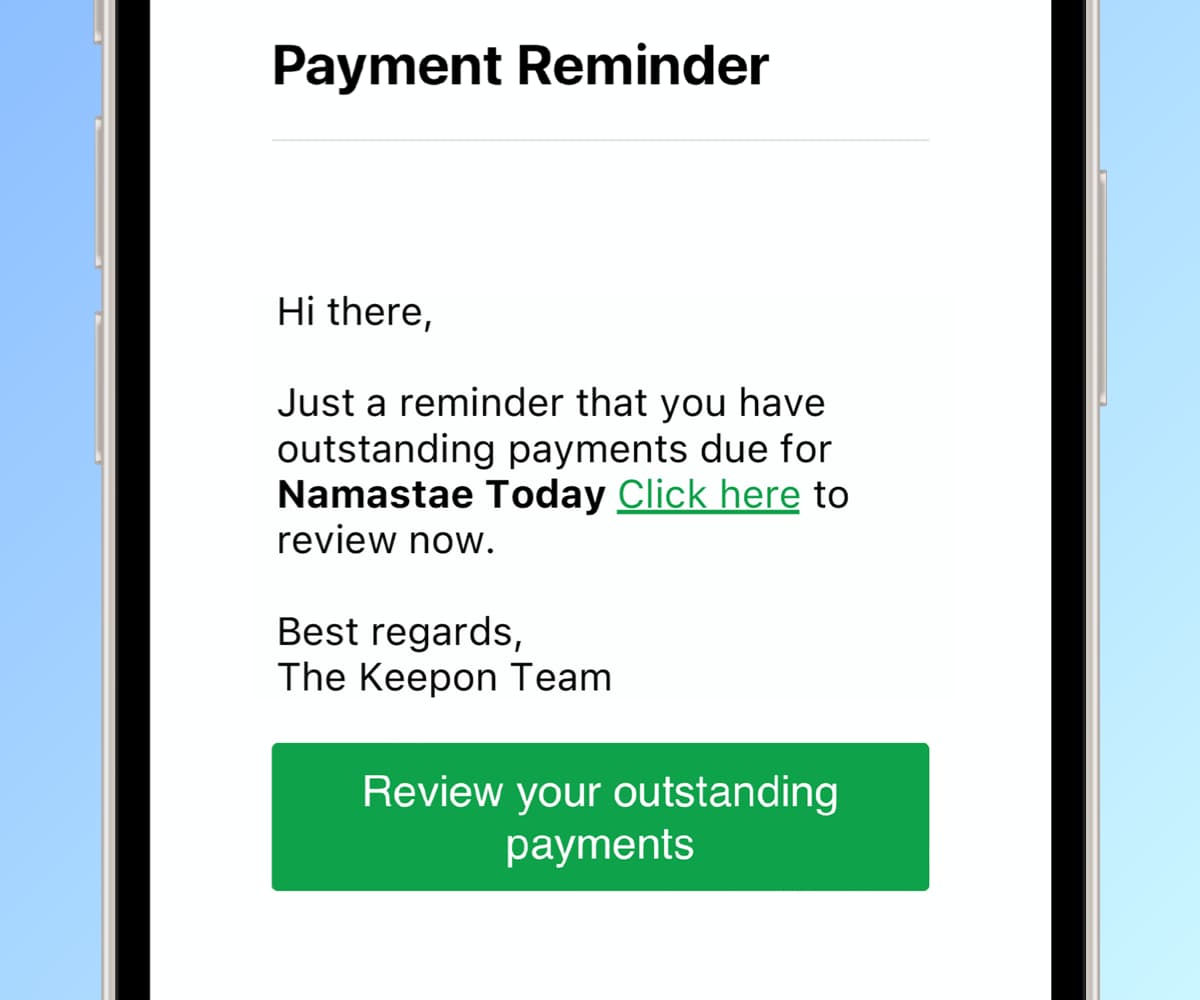 Flexible payments for picky clients
Charge their card on-the-spot, send them a request to pay online, or if you're just taking cash or EFT payments and need to record them. Handle it all and keep all your records in one place.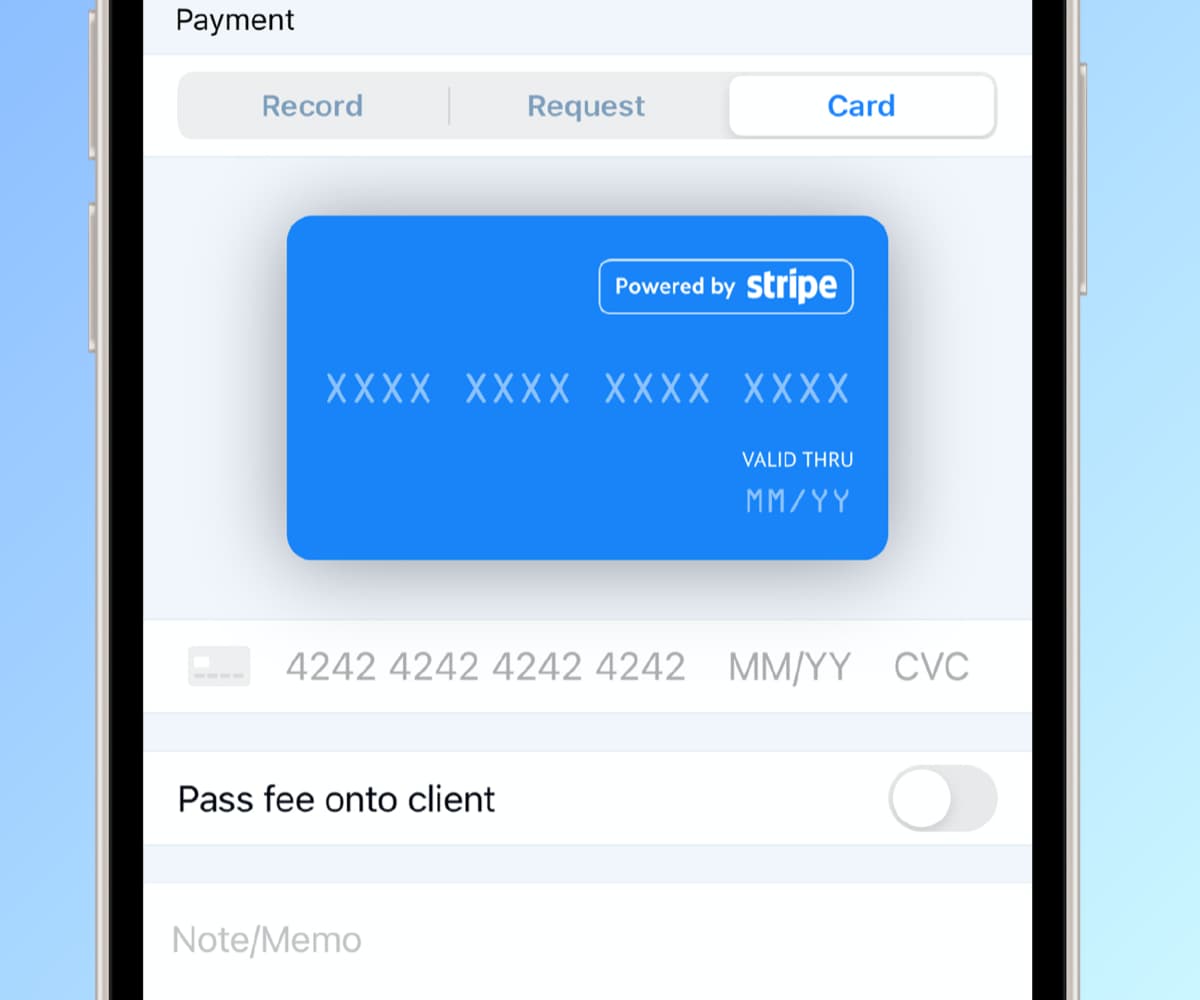 Automate payments and never have the money conversation again
The awkward, dreaded after-appointment money talk can become a thing of the past. Set up subscriptions and have the conversation once – then never again.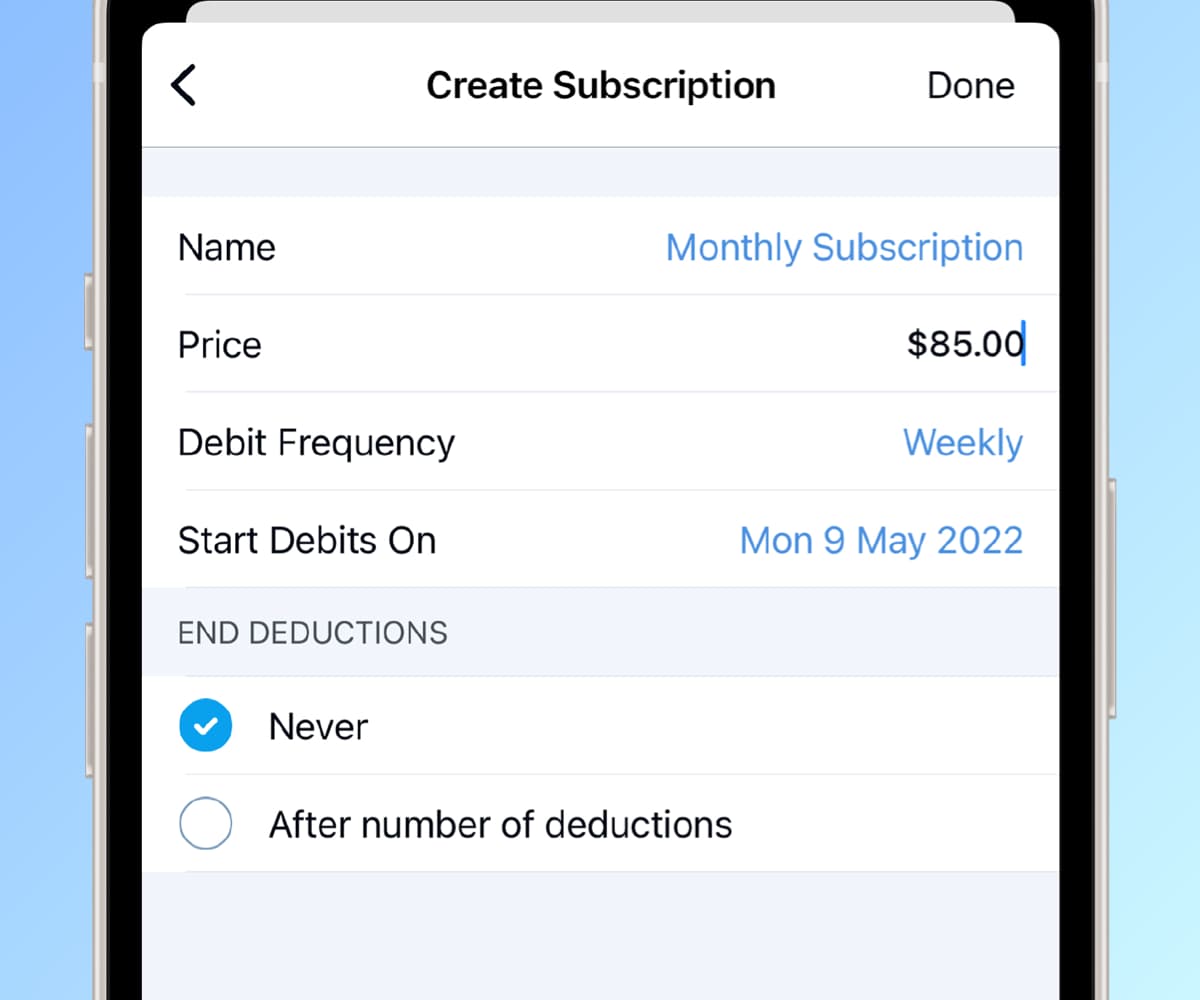 "Works just like the description and setting up payment plans for clients is super easy"
Maria007 - App Store Review
Repeat
Full calendar, healthy business
Before: Not knowing how your business is tracking, living week-to-week depending on your clients' whims, having to re-sell clients after every appointment After: Working towards having more of a stable income from what you're doing, feeling like you can enjoy the process instead of stressing about it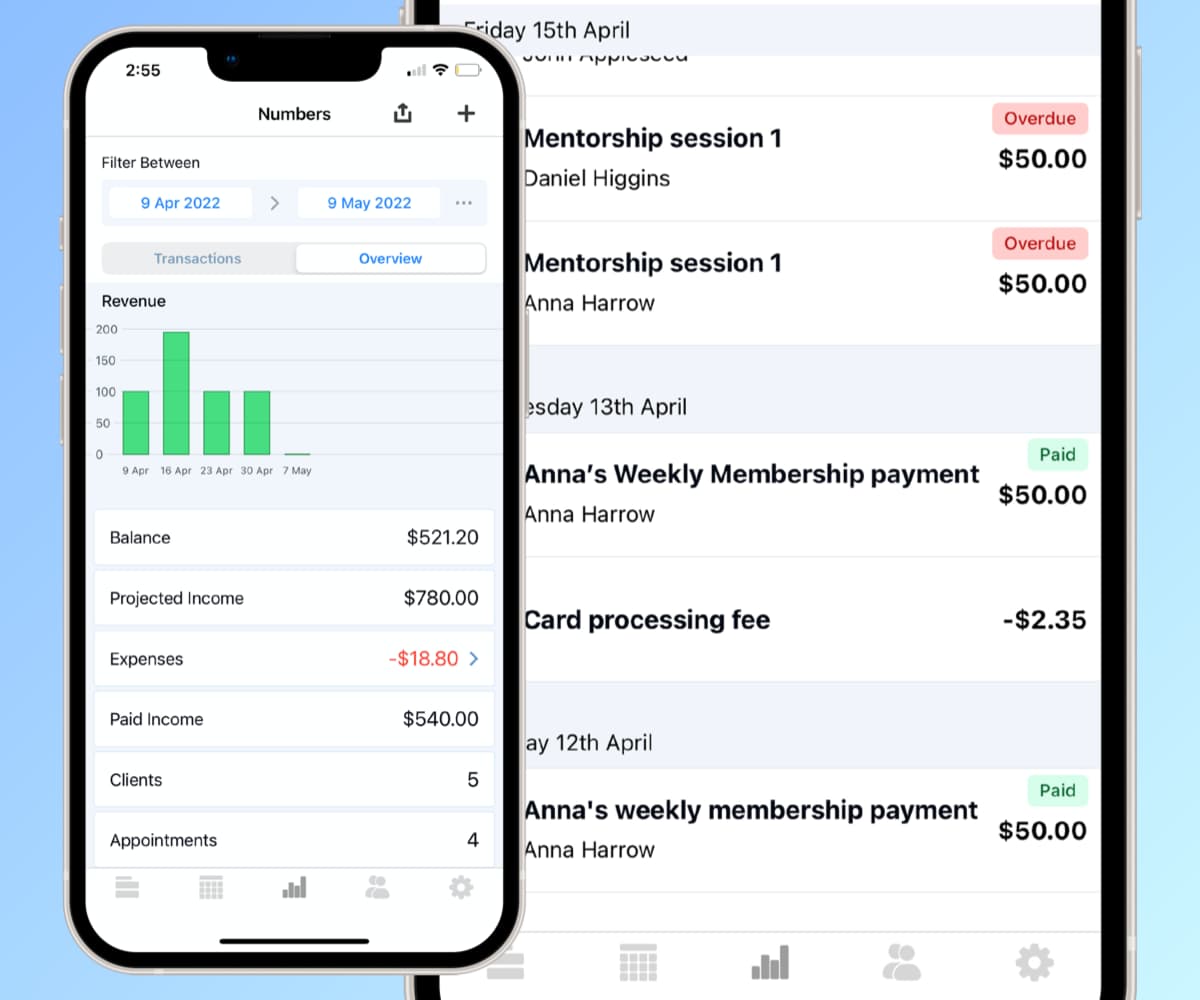 Keep a check on the pulse of your business
You don't have to be an Excel wizard to understand how your business is tracking. See what's important at a glance, then export it all for tax-time when you're ready.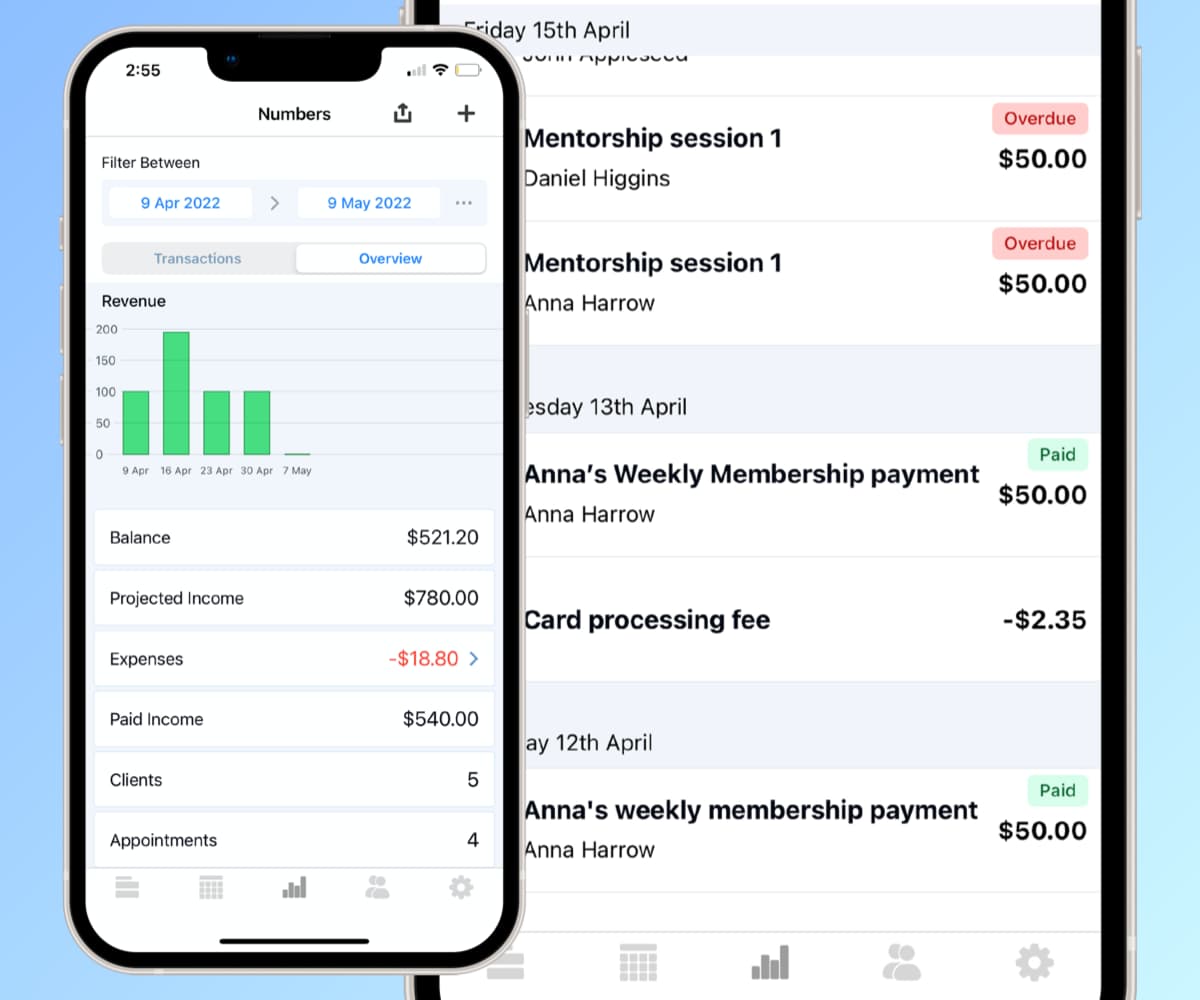 Stable income from "unstable" clients
Half your job is keeping your clients motivated to show up week-after-week. Get commitment with upfront payments via credit packs and ongoing payments via subscriptions.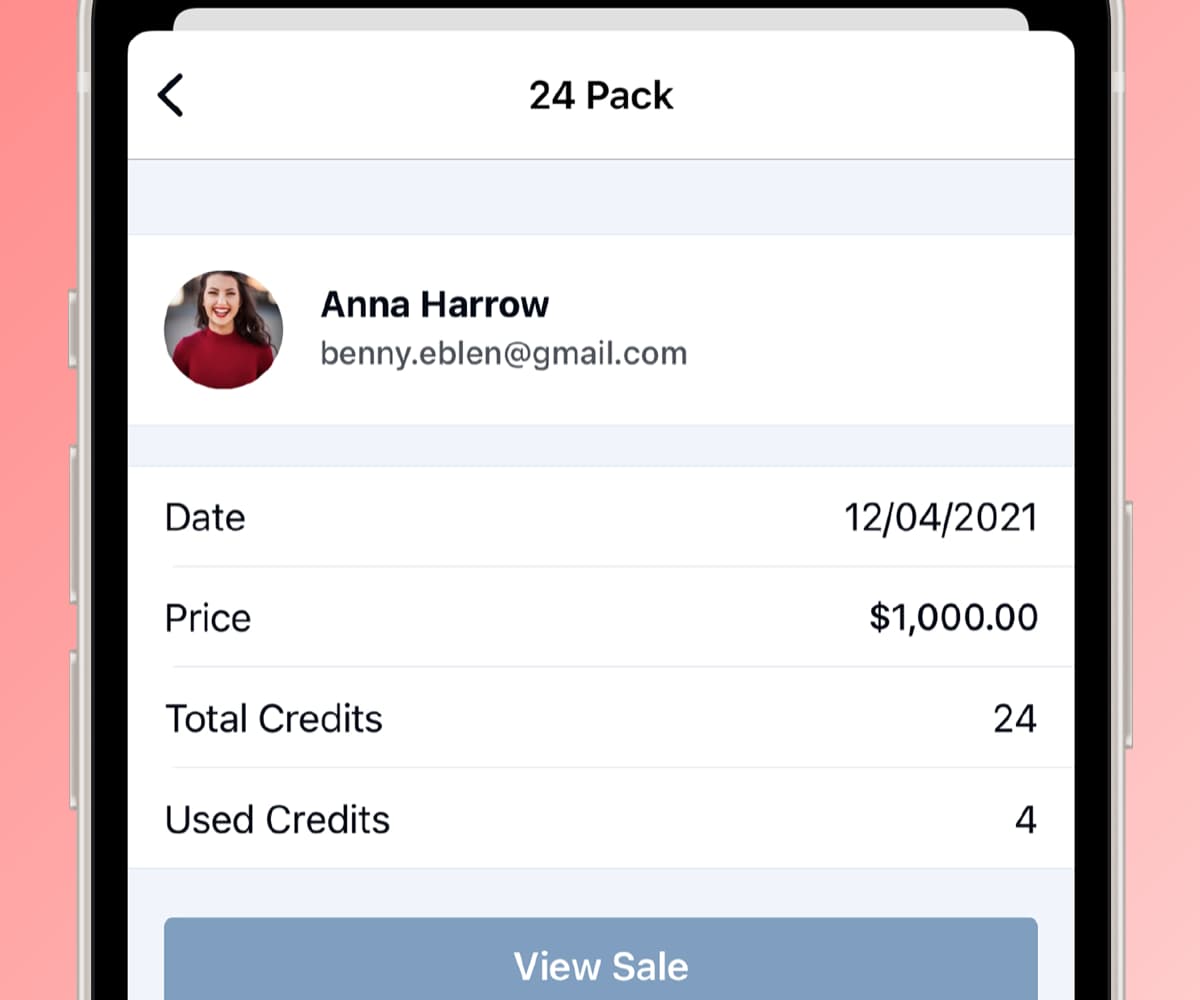 Look professional. Feel professional.
Have your brand in your emails and booking page, and nothing will ever look out of place in front of your existing clients and those new ones you're trying to impress.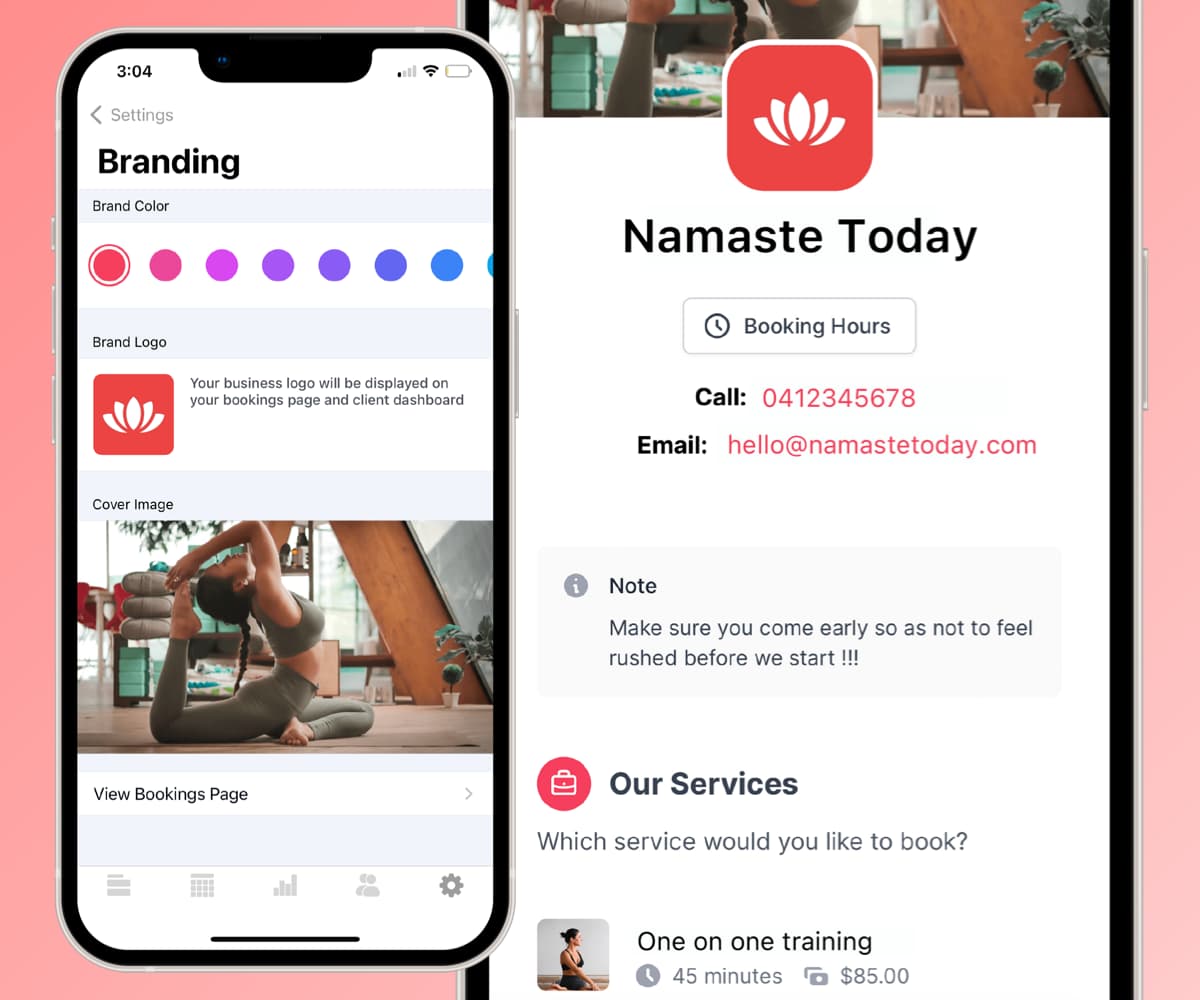 "Setting up recurring payments is so simple"
Makeitwork2017- App Store Review
How can I try this out without wasting so much time setting up all my data?

Just send us an email with all the data you want imported, in any format you like (CSV, scanned images, anything!). We'll do the busy work for you

I'm still not sure, what if I want to start my trial later?

You can download it and have a quick look to see if it's what you're expecting. If you want to restart your trial period just let us know!

What if I don't have an Apple device?

We're working on Android and Web 🚧. If you want to be notified when they're ready, click here!

What if I start using it and then figure out it's not for me?

If it doesn't work out then you can get your money back after the first 30 days. No questions asked. We'll also help you export your data so you're not locked in.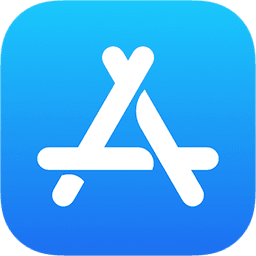 Pays for itself in peace of mind
"Highly recommend for independent contractors in any industry!"
Jodi Porter (Owner, Opotiki MMA)