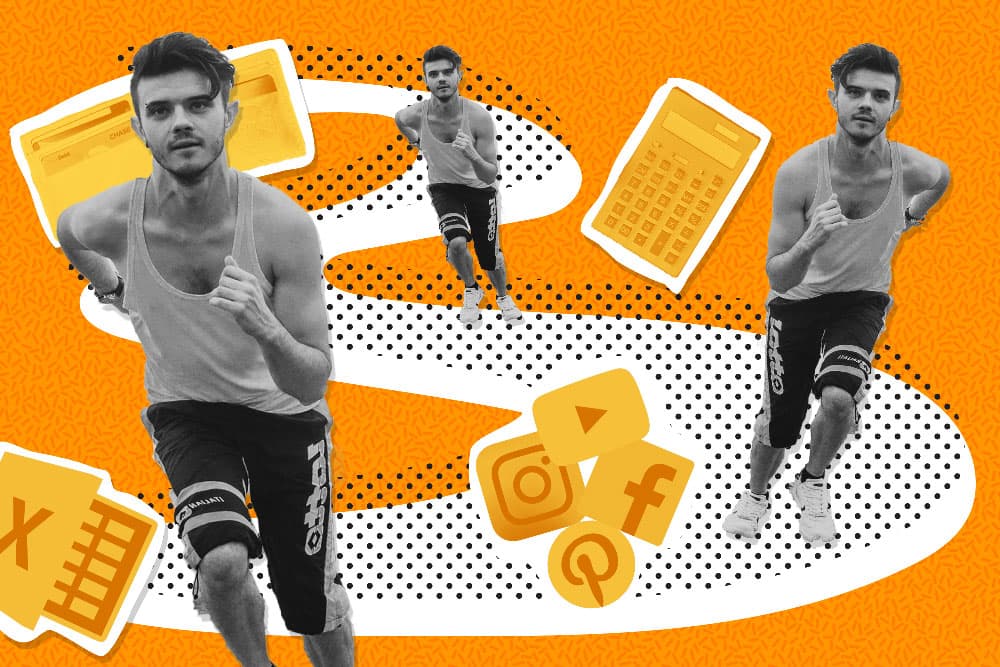 12 mistakes to avoid as a personal trainer
Mistakes are inevitable components of personal and professional growth. Mistakes are how we learn and how we identify areas for transformation. Mistakes do not have to be regarded as fatal or permanent. That said, there are common errors personal trainers make that can be avoided. Sidestep these issues when you start out in your fitness career. Not reading this entire article might also be a mistake but for all of you, who like to skim here is the high-level view of those 12 mistakes.
Missing insurance
Not tracking expenses
Not having a business advisor
Not building a solid professional network
Forgetting to focus on the process of change
Overlooking the value of a strategic plan
Not leveraging social media
Not planning or budgeting for continuing education
Forgetting to invest in your community
Not securing client information
Not conducting a yearly SWOT analysis
Focusing on the training and not the client
The biggest mistake of all is not using Keepon
Let's dive into a bit more detail now...
1. Missing insurance.
If you are an independent contractor and not working for a big box gym, studio, or other organization that covers you under their liability policy, you should secure your own liability insurance. Check with local insurance providers and/or your certifying agency. Most agencies and organizations provide extremely affordable coverage.
2. Not tracking expenses. 
Tax time comes every year and it arrives more swiftly than it passes. Make sure to create a spreadsheet or other electronic tracking system that allows you to keep track of accounts payable and receivable. Track your mileage and businesses expenses throughout the year and file (or scan) your receipts. This task is made super simple by using Keepon.
Download Keepon here
3. Not having a business advisor. 
Many personal trainers are not business gurus – at least they don't start out that way. If you are just starting out or the business aspects confuse or intimidate you, find a business or financial advisor that can help you solidify the more complex and difficult pieces of running a successful business.
4. Not building a solid professional network.
Just as a solid client list is necessary so is a strong and varied professional network upon which to base and receive referrals. Personal trainers have a specific scope of practice that limits them from dispensing specific nutritional advice, medical therapy, massage therapy, mental health counselling, etc. This is where I strong network can bridge the gap between what the personal trainer can offer his or her clients and the additional information or services a client needs or desires. Want to learn more? Check out our post on
 building a better professional network.
5. Forgetting to focus on the process of change. 
Personal trainers love what they do. They love to train their clients to live healthier and more fulfilling lives. Part of this includes developing a thorough understanding of human health behaviour change. It's not enough to simply direct clients to "do this" or "don't do that." Changing behaviour means helping clients get to the root of why they make the choices they do and then helping them to develop and implement the necessary tools to effectively make positive and sustainable change.
6. Overlooking the value of a strategic plan.
Think about this. You use strategy when building and refining workout programs for your clients, right? Why would you not give the same attention to your business and career? You be successful, create a strategic plan that includes goals and tasks to accomplish to achieve that plan. It's equally important to work
on
your business and not just
in
your business.
7. Not leveraging social media.
Social media can be both incredibly annoying and incredibly useful – depending on how you engage (or don't). Take inventory of your social media channels and note which ones your clients use the most or which ones bring you the most exposure. Be active and regular with your posts. Once you gain some followers, they anticipate seeing information from you on a daily basis. Start small and don't feel you have to post fifty times a day on every channel you have. Create a plan and stick to it; revise when necessary and as your followers grow.
8. Not planning or budgeting for continuing education.
The field of fitness is dynamic and fluid. It's always changing and growing. In order to keep up with the momentum of our business, we have to stay sharp in our knowledge, skills and abilities. As you budget business expenses, make sure you earmark monies for continuing education. Research what various organisations (not just your own certifying agency) have to offer and take advantage of free or reduced-cost learning opportunities – even if it's an hour webinar. It's all relevant and valuable. Knowledge is power.
9. Forgetting to invest in your community. 
If you want your community to invest in you and support your business, reciprocate by investing back into your community. This can take the shape of offering free lunch and learns, volunteering for a nonprofit board or event, and supporting your networks' trades and businesses. Business is most often a two-way street. Give and get equally.
10. Not securing client information.
We live in a tech-heavy and tech-savvy world these days and information is easily obtainable. Be sure you take the extra step to password protect and lock up any client files. This is especially crucial if you have a shared workspace with other colleagues. Don't leave client files or information around for prying eyes to peruse.
11. Not conducting a yearly SWOT analysis.
Just as you reassess your clients at regular intervals to measure and evaluate progress, you should do the same for yourself. It's important to periodically examine strengths, weaknesses, opportunities, and threats to your business. This keeps you ever mindful of your wins and of areas that need thoughtful and strategic attention. Download our SWAT sheet here.

12. Focusing on the training and not the client. 
Training is what we love. But placing too much emphasis on the day to day can detract from the important aspect of knowing our clients as people. Stay present with your clients and invest in their lives – not just their physical health or fitness goals. Yes, that's a part of it, but it isn't the entire picture. Your clients are professionals, parents, community members, individuals with stress and sadness and hopes and dreams – do you know who your clients are and not just what they want to achieve in the fitness realm? If you don't, start taking notice and make anecdotal notes about things your clients mention – a job promotion, an upcoming birthday (that you can set up in
Keepon
and it'll remind you the day before), a special award, a difficult time, etc. All of these (and other) aspects complete the picture of who your clients really are and what they need to live a well-balanced life. Mistakes are to be expected. Making an error doesn't mean you failed or you aren't excellent at what you do or that you can't grow from the experience. Mistakes are guideposts along the professional journey. The more you learn, the more you grow and the greater success you achieve.