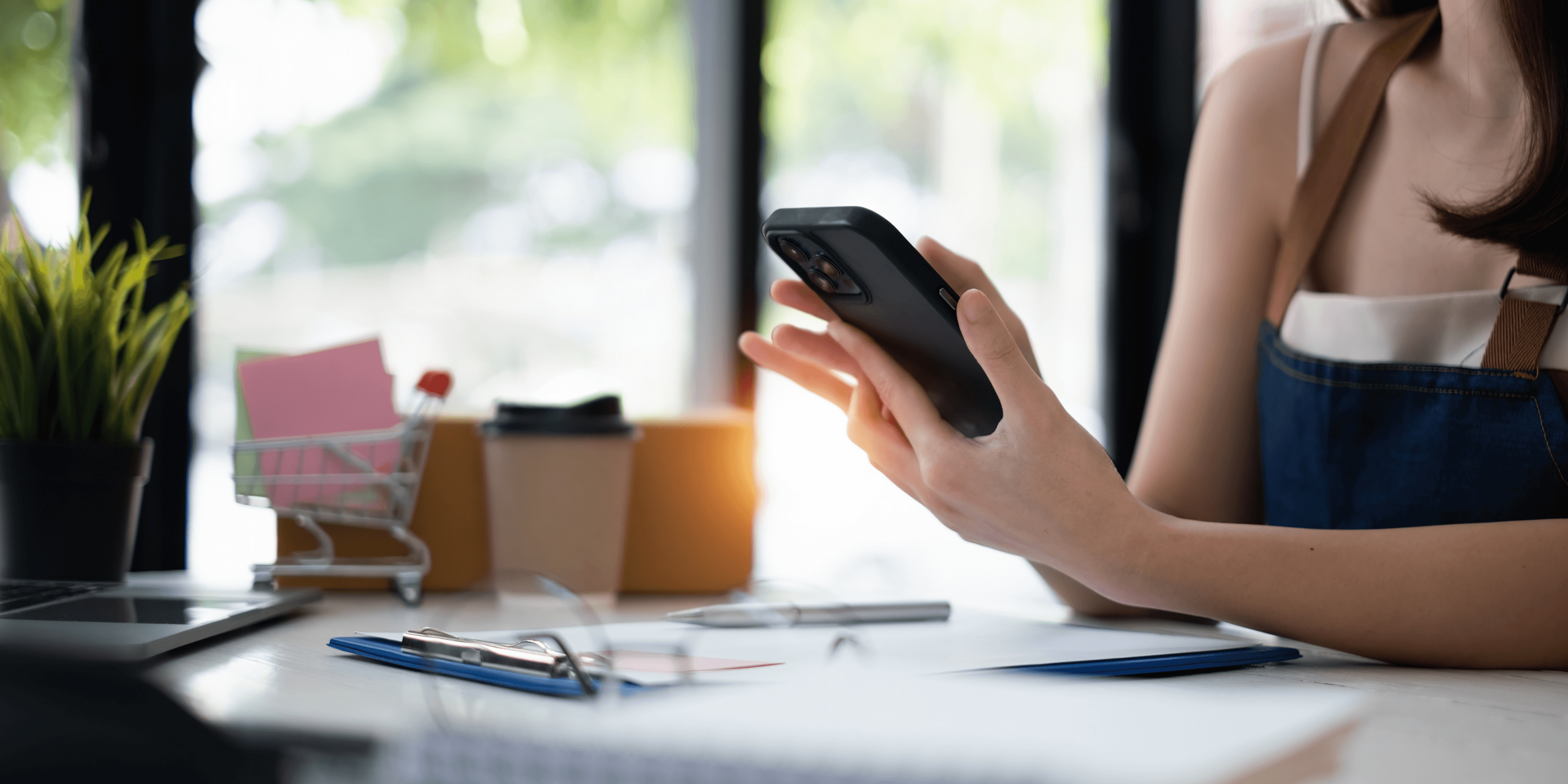 5 Smart Ways to Keep Your Service Personal as Your Business Grows
When it comes to growing a business, personal service is the key to success.
There's nothing like providing a service tailored specifically to your clients' needs. By getting to know them on a personal level, you're able to provide a level of service that is unmatched by your competitors. Your clients will appreciate the extra attention and effort, and they'll be more likely to use your services again in the future.
In addition, personal service builds trust and loyalty, which are essential for any successful business.
Delivering consistent personal service as your business grows can be challenging due to many factors that can include:
Time restraints
Delegation of work
Loss of connection with your customers
In this blog, we discuss ways to keep your service personal whilst scaling your business to have you stay on track and in control.
1. Provide great customer service
Providing excellent personalised customer service can be challenging to maintain as your business grows. Having the right processes in place can generate more sales and increase opportunities whilst having your customers feel valued and appreciated.
Welcome Email Automation
Newsletters
Social Media
Schedule Appointments/Book Classes Online
Welcome Email Automation
In today's fast-paced world, it's more important than ever to make a good first impression. And there's no better way to do that than with a welcome email.
Welcome emails are automated messages that are sent to new subscribers after they sign up for your newsletter on your website. They're a great way to introduce yourself and your business, build rapport, and set the stage for a long and successful relationship.
Newsletters
In the age of social media, it can be easy to overlook the importance of newsletters. However, for small businesses, newsletters can be an essential marketing tool.
Newsletters help to build relationships with customers and keep them up-to-date on what is happening with your business. They can also be used to promote special offers and events.
In addition, newsletters provide a way for businesses to share their story and connect with their customers on a more personal level. For small businesses, newsletters can be a powerful marketing tool that helps to build loyalty and drive sales.
Social Media
Social media provides small businesses with a cost-effective and easily accessible way to reach out to potential customers. By creating a social media profile, businesses can connect with individuals who would otherwise be difficult to reach.
Social media platforms also offer businesses a unique opportunity to build relationships with their customers. Through regular updates and interaction, businesses can create a sense of community and loyalty among their customer base.
Schedule Appointments/Book Classes Online
Being able to book appointments and classes online with an app from Keepon is great for small businesses for a few reasons. Perhaps most importantly, it allows customers to book at their convenience, without having to work around the businesses hours. This can be a major selling point for busy families or people with irregular schedules.
In addition, online booking can help to reduce no-shows since customers are more likely to remember an appointment that they have booked themselves and even prepaid for. Finally, online booking systems often come with built-in reminders, which can help to ensure that both the business and the customer are prepared for the appointment.
2. Maintain strong company culture
It can be easy to lose sight of the individual people who make up your customer base as you are growing a business. When you're trying to juggle the demands of a growing business, it's important to remember that the key to success is still providing excellent customer service.
The best way to do this is to create and maintain a strong company culture. Company culture is the collection of values, beliefs, and traditions that shape how your business operates. It should be reflected in everything from your website to how you interact with customers.
By creating a positive company culture, you can ensure that your business remains focused on providing excellent customer service even as it grows.
3. Understand your target market
Whether you're providing a service or selling a product, it's essential to understand your target market.
Knowing your target market helps you provide them with the best possible service or product. It allows you to focus your attention on the people who are most likely to purchase from your business.
Understanding your target market helps you to keep your service or product personal.
What are their needs and wants?
What are their pain points?
What motivates them?
Having a clear focus on your target market can ensure that your business provides the most personalised experience possible, which will also help your company grow.
4. Invite customers into your story
By inviting customers into your story, you have an opportunity to share your passion for your products or services. People buy from people, and they love learning about you and your business.
What motivates what you do?
What challenges do you face?
Behind the scenes look at your business
Engage with your customers and share your success!
Invite them into your world and let them be a part of your story. You can do this in several ways, including:
Newsletters
Social Media
Case Studies
Your Website/Landing Pages
Keeping your customers involved in your story can ensure that your business remains personal, even as it grows.
5. Improving work efficiency with the right tools
When a small business starts to grow, the question often becomes, "How do I find more time?"
With a million and one things to do on any given day, from keeping track of inventory to meeting with clients, it can be easy to let the day get away from you.
Organisation is the key to success.
A well-run business is efficient and able to capitalise on opportunities as they arise.
Ensuring you have the right tools in place is the first step in scaling your business.
Calendar and Appointment App
Finances and Reporting App
Note Taking App
Grammar App
Calendar and Appointment App
Trying to juggle your calendar, phone appointments, bookings through your website and social media can be a disaster.
Introducing a calendar and appointment app from Keepon will have you stay on top of your game and avoid feeling overwhelmed by having everything all in one place.
A calendar and appointment program gives you the flexibility to schedule appointments, events and even take bookings and payments without taking time out of your busy workday.
Finances and Reporting App
Tracking your finances with payments coming in and out can be overwhelming, especially if they are coming in via different ways.
Save time and energy by having a finance and reporting app from Keepon can take care of everything all in one place.
By keeping all your financial information together, tax time becomes easier as you can export your finances.
Note Taking App
Being able to take notes, clip web pages, images and PDFs on your phone is very handing for a small business. Imagine no more scribbling notes on loose bits of paper. Evernote is one of the many note-taking apps that have you manage your notes that can be accessed across all devices.
As a business owner, having all this information at your fingertips is essential to keeping your business organised.
Grammar App
A grammar app is a powerful tool for small businesses as it ensures your text is grammatically correct, free from errors and reads well.
Grammarly is one of the many apps available. Not only does it have a free version, but it can also be added to your emails and writing to automatically check your text as you write, ensuring that you correspond with your clients clear and concise.
---
Are you scaling your business and need help streamlining your processes?
The knowledgeable team at Keepon are dedicated to providing small businesses, like yours, with the right tools to help your company grow.
---