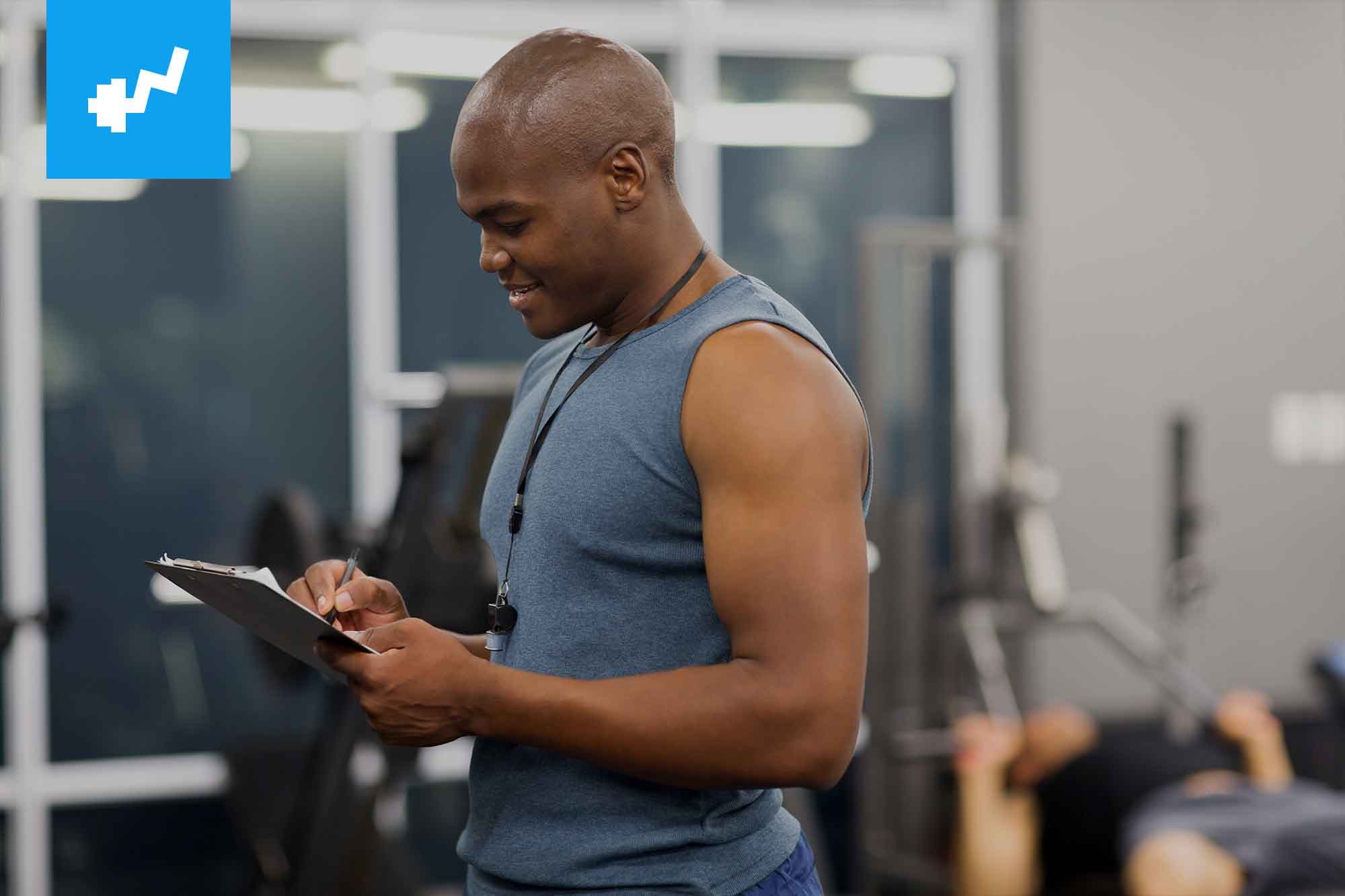 Advice For The First Year Personal Trainer
Coming into my 9
th
year as a full-time personal trainer (PT), you could call me a veteran. I have proven statistics wrong and lasted longer than the 3-6 month average. My journey so far has witnessed a spiralling effect of "rookie" personal trainer's swing in and out in record time under their contractual agreements.
One asks the question why?
When I see the latest rookies start their career I notice it instantly; their big smile, puppy dog eagerness, trying to make their mark 'to help people'. By far one of the most popular responses when asked 'why you want to become a personal trainer', I even said it! As weeks pass by and the rent kicks in, a pattern begins as clients cancel their weekly sessions; you have to stop and think have I planned this appropriately?
The question needs to be asked?
What is the best course of action in your first year as a PT and what are the best strategies to keep you ahead of the drop off rate? What are the benefits of signing on as a franchise PT? Well there is a multitude of advantages that range from the flexibility, to the services you provide as a business:
It's your hours & your time
You charge what works best for you
Its your skill set, your structure, your business
The rewards of being your own boss and working on your time! 'It's priceless'.
Being around like minded individuals who thrive on helping people, training hard, showing loud and proud their competitive spirit is even more motivating. Plus a team that offers a rainbow of colourful personality, making the workplace a fun environment to be in. Now that's worth waking up for everyday!
Now that being said
Having a strong manager/ fitness director/ mentor to guide you through the process of business ins and outs is critical. Usually one of the biggest reasons we collect interest of high potential personal trainers is the PT development that is offered; the training and personal growth needed to adapt in this constantly changing industry. The common risk for signing a 12-month contract as a franchise PT is financial; rent is high if you don't service enough clients. Yes, the hourly rate is out the door with trainers charging by the session or time conducting the PT. But it must be considered with clients moving away, dropping off, getting sick, lack of commitment, and lack of belief or value in the service, the dollars coming in goes straight back out for the weekly rent.
Confidence is key
When a fresh rookie personal trainer starts, their energy is infectious and their work ethic is high for the initial stage of build up. From personal experience an important tool is creating a diary! Organising your time effectively by putting the effort in with your lead calling, client base planning, financial structure and sessions per week. Another important tip is to do the work required in your gym hours, yes! put weights way. Look for opportunities and use this to understand your cliental, who trains what, say hello to members to build rapport, and introduce yourself with a smile. Remember grooming is of the utmost important, present yourself fresh with neat clean hair, fresh face, smell nice and keep your uniform pristine. The higher professionalism you present in yourself the more chance you will have to watch your business grow. Utilise your confidence and build up your communication skills with members. Anyone can have a laugh and good time with a best friend, but your potential clients need to see you are approachable.
Strengths
What are your strengths as a person and business? Do you know them? How can you improve? I find it's important to constantly seek feedback from your mentor, and set regular goals to keep on track. Maintain awareness of social media or in club courses to up-skill and increase your knowledge with training, rehab, business, sales and personal development. The stronger balanced person you are the better personal trainer/ coach you will be.
Mindset
Mindset is everything. Don't let your limiting beliefs, negative emotions and excuses get in the way of your success. It is so important to be self aware and open to change. An example of a common unsuccessful personal trainer mindset, focused on rent coming out client cancellations or letting a negative mood affect their opportunities and business. As a result, young personal trainers can slide from success to decline very quickly. From my experience the trainers that put in the work necessary to rebuild their business are the ones that last longer than a year.
Focus
Always priorities on the service you deliver. What needs to improve? And how? This adds instant value to you and your clients. What skills can you include? How can you individualise your sessions? What energy can you boost into your session to make you stand out from the pack? The best part of the fitness industry is anyone can have a piece of success! Every coach has their own unique spin on what works for them and their clients. This is the positive of being your own boss and fitness service provider.
Remember the why
Purpose - there are going to be ups and downs. When the work feels repetitive, long days and hours slam you, client emotions weigh heavily on your shoulders, don't forget your purpose with every client. We don't just train bodies, we transform lives and that's a powerful thing. If you're in it for the wrong reasons and you divert your attention away from your values and your business goals, you will hit a wall with your career and maybe even yourself.
Where to from here
From your first day of PT school, to applying for your first fitness job, to your first successful client and first competition, you will grow beyond what you ever imagined. The fears and the risk you felt in the first phase of your career will be challenged and often-new ones will arise. I am asked regularly what keeps me motivated as a gym goer or even as a coach and I bring it back to the personal growth that I have encountered in my 5 years, it is beyond my imagination. The stronger I have gotten in the gym, the stronger I have become in life, that is not just from a physical perspective but also from an emotional one, self-growth in this career path has been very rewarding. The incredible life stories and feedback that I receive from my clients and my work family has helped me grow into the best version of myself that I can be right now and I look forward to my own ongoing growth of myself and my business. Some advice I would give to a first year personal trainer would be to keep positive, stay accountable, find a mentor you respect and can adapt feedback from. Be open to change and be honest with yourself. Continuously reset your goals and retune your business to keep up with the changing industry. The most beautiful thing a human being can do is be true to themselves and be the person you are meant to be. This will help you provide the best coaching and service to transform the lives around you.
Carmelita Varelas
is a personal trainer in South Australia and can be found at
Premium PT
.