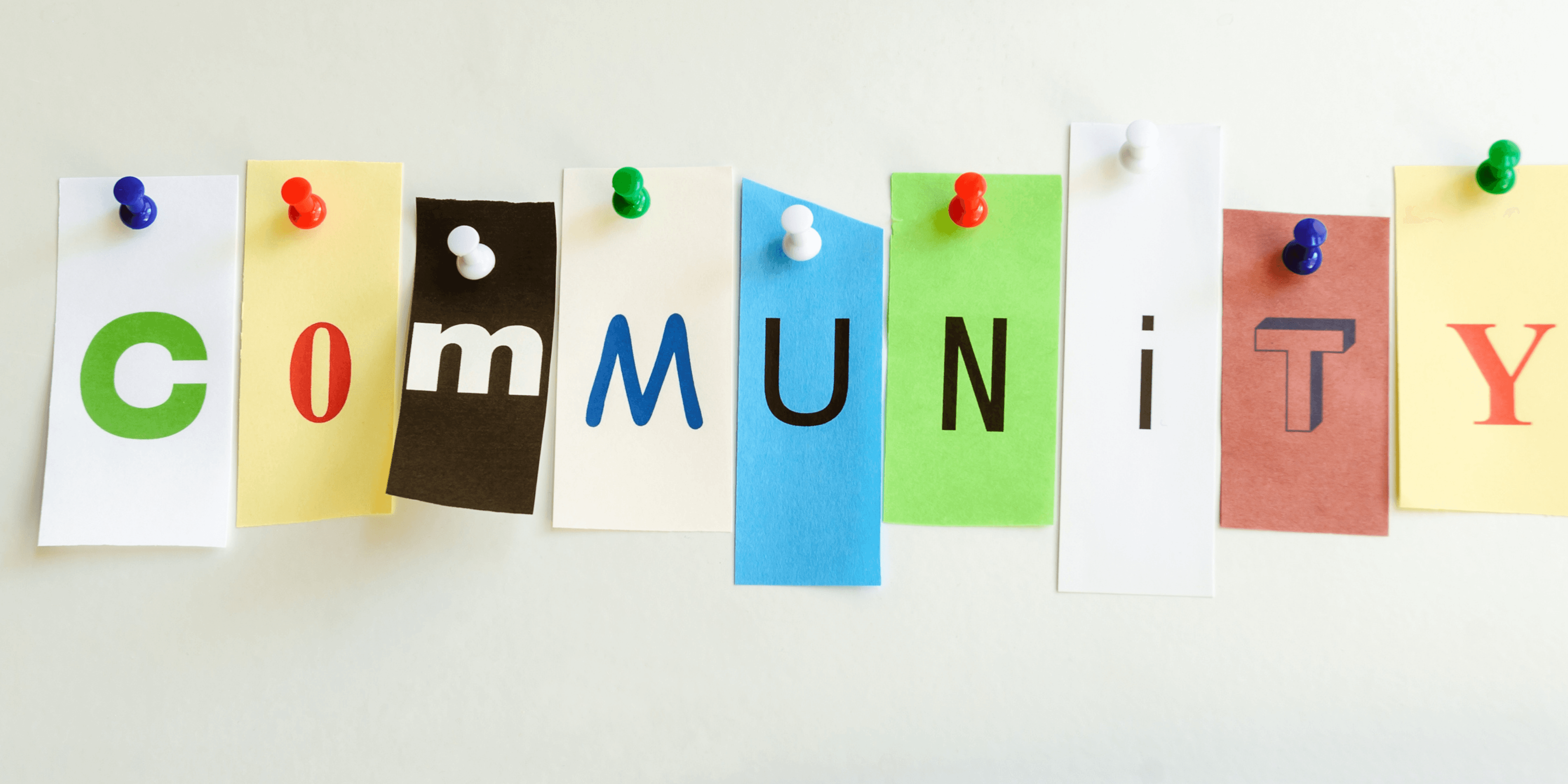 How to Build Brand Community for your Small Business
How to build brand community is a common question among small business owners.
Customers want to connect with businesses more than ever in a digital world. They not only desire high-quality products and services but also want a sense of community and personal connection.
Customers today are looking for brands that they can relate to and feel a part of.
Businesses that make their customers a central part of their community are more likely to succeed in today's crowded marketplace.
By incorporating customer feedback and providing opportunities for interaction, such as sharing content or visiting social media sites, businesses can create meaningful connections that will keep customers coming back for more.
Why is it important to build a community for your small business?
Building a strong community for your small business is essential to the long-term success of your company. A vibrant community can help to strengthen customer relationships, foster meaningful engagement with your brand, and drive word-of-mouth marketing.
Having a strong community can also provide invaluable feedback and insight on the products or services you are offering. Whether through direct feedback surveys or informal discussions with customers and clients, you gain valuable insights that can help you to improve and innovate your products or services based on what people actually want.
Building a supportive community around your small business is one of the best ways to promote long-term growth and success.
It can provide vital statistics and feedback
Establishing an online community is a valuable way for small businesses to gather important data and feedback. A vibrant online community can provide you with valuable information such as:
Customer demographics
Current trends
What your target audience is looking for in terms of products or services
How to build brand community around obtaining insights
Collecting insights from your customers through an online forum or social media platform allows you to respond quickly to evolving market demands. By engaging with your community actively and frequently, you can also develop meaningful relationships and build brand loyalty.
Having an active online community is essential for running a successful small business. It enables you to gain critical insights that can help you stay competitive in today's fast-paced marketplace.
Keepon's small business app offers a variety of valuable insights that can help you build your community. You can track:
Spending
Monitor service/product usage
Identify customer segments
This information can help you identify opportunities to engage old customers or reward existing ones.
Keepon's app allows you to send email or text specials to your customers. This feature lets you to stay in touch with your community and keep them informed about your latest offerings. Using Keepon's app, you can gain the valuable insights you need to build a strong and thriving community.
Increases client retention and loyalty
Building a community for your business has a number of advantages when it comes to client retention and loyalty.
It creates a sense of belonging among your clients. When people feel like they are part of a group, they are more likely to stay loyal to the group and less likely to turn to a competitor.
It creates an emotional connection between your clients and your brand. Having a platform that connects your clients to your brand has them get to know your brand more intimately. When people feel emotionally invested, they are more likely to remain loyal.
It provides a sense of support. When people feel like they have somewhere to turn for help and advice or even connect with other users of your brand, they will likely stay committed to your brand.
Building strong client relationships also increases client retention and loyalty by encouraging repeat business and builds a strong foundation for future growth.
How to build brand community in 5 ways?
A community can provide invaluable support for your small business. Not only does it offer you a captive audience for marketing and promoting your products or services, but a community can also serve as a sounding board for new ideas, a source of feedback and input, and a networking resource.
Define your business and know your target market
What platform should I use to build my community?
Involve your clients in your business
Use your business blog to build your community
Keep your community engaged and active
But how do you go about building a community for your small business?
We look at powerful ways on how to build a brand community for your small business.
1. Define your business and know your target market
Defining your business is essential when building a community for your small business. Having a clear understanding of your company's goals and objectives will help market your products or services more effectively and build a community of loyal customers.
Without a clear sense of purpose, it can be easy to get lost in the shuffle and fail to stand out from the competition.
It is equally important to know your target market and understand what needs they have. This information can help you create content that resonates with your audience and attracts new customers.
By defining your business and understanding your target market, you can set your company up for success.
2. What platform should I use to build my community?
When choosing the right platform to communicate with clients and build a community, it is important to consider the needs of both the business and the client.
But with so many platforms to choose from, which one is the right fit on how to build brand community?
Facebook is an excellent platform for building relationships with your customers. With over 2.9 billion active users, there's a good chance your target audience is on Facebook. You can use Facebook to post updates about your products or services, run promotions, and answer customer questions.
Twitter is another popular social media platform that can be used to build relationships with customers. Twitter is fast-paced and concise, making it perfect for sharing quick updates about your business.
LinkedIn is a professional networking site that can be used to connect with potential customers and partners. LinkedIn is great for B2B businesses or those targeting a more professional audience. You can use LinkedIn to create company pages, post articles, and run ads.
TikTok is a relatively new video-sharing platform that has become increasingly popular among younger people. With its engaging, short content and easy to use interface, it has quickly become one of the most popular social media sites. You can share unique and engaging videos with your followers, such as behind-the-scenes looks, tutorials, Q&A and reviews.
Instagram has become a powerful tool for businesses to share visual content such as photos, videos and short clips. The platform allows you to run contests and giveaways to encourage engagement, and you can interact directly with followers using comments and direct messages. Instagram also provides opportunities for cross-promotion with other businesses. With the right mix of creativity and responsiveness, you can use Instagram to build a thriving community around your brand.
3. Involve your clients with your business
When it comes to involving your clients to build a strong community for your business, you must involve your clients in a meaningful way.
One effective way of doing this is to use your clients as case studies in your marketing materials. By highlighting their successes and featuring them on your website, newsletters and social media channels, you can show other prospective clients what they can expect if they choose to work with you.
Client reviews are one of the most important tools that you can use to build a community. Reviews provide potential customers with valuable information about your product or services. They create a sense of social proof, helping to build trust and credibility.
When done well, shared user-generated content can help humanise your brand and create a sense of community around your business by giving your customers a voice.
4. Use your business blog to build a community
A business blog is a great way to build a community with your network.
Blogs allow you to engage with your clients on a more personal level. By writing about topics that are relevant to their lives and addressing their pain points, you can show that you understand their needs and want to help them solve their problems with your product or service.
Your business blog can provide a forum for readers to share their thoughts and ideas by commenting on an article. This interaction can help forge strong relationships between you and your clients and create a sense of loyalty and trust.
Business blogs also allow you to promote your brand on other platforms such as social media and your newsletters. By providing interesting and engaging content, you can encourage your community to interact with you by asking questions.
5. Keep your community engaged and active
One of the key challenges of managing your community on your chosen platform is keeping your users engaged and active. After all, if you can't maintain their interest, it won't matter how great your community is or how beneficial it is for your business; people will simply lose interest and stop participating.
Regularly update your content and be consistent
To effectively reach and connect with your audience, it is crucial to invest the time and energy necessary to regularly update content on your platform. By posting fresh, up-to-date content regularly, you can help to keep your online community active and interested in what you have to say.
Another key factor in maintaining an engaged audience is consistency. Whether you are posting daily or several times per week, it is important that you keep a consistent schedule over time.
Respond quickly
It is important to respond quickly to clients on your community platform for a number of reasons.
First, it shows that you listen to your community and are responsive to their concerns.
Second, it helps to build trust and credibility with your audience.
And third, it helps to keep your community engaged and active. If you are not responsive to your community, they will quickly lose interest and move on to other brands or platforms.
Creating diverse content
Creating content on a social media platform that is similar in nature can quickly become stale and unengaging for users. That's why it is so important to create diverse content for your clients on social media. Not only does it keep your community engaged and active, but it also helps to foster creativity and new ideas.
Adding value
When engaging with your followers on a social media platform, it is important that you add value to the interactions in order to strengthen your relationships and build a sense of community within your online networks.
This can be done in many ways, such as sharing relevant news and information, posting engaging content, or offering valuable tips and advice related to your particular field or area of expertise.
Encourage interaction
When it comes to online platforms, engagement is key. Consider posting interactive and engaging content, such as polls, quizzes, or contests.
You can also ask questions or post-open-ended prompts that invite followers to share their thoughts and opinions.
Another great way to encourage engagement is to share user-generated content, such as photos or videos that feature your product or services.
---
As we have seen, there are many effective strategies for how to build brand community with a strong and supportive focus around your brand.
By focusing on creating engaging content, fostering two-way communication, and staying true to your brand values, you can create a passionate and loyal community that will help your business to thrive.
Whatever approach you take, remember that building a healthy community takes time and effort, but the rewards can be well worth it.
By cultivating meaningful connections and fostering mutual trust, you can not only grow your brand in the long term but a sense of loyalty and pride among your customers that will last far beyond any single product or promotion.
After all, communities are about people, not just brands. So, go out there and build new relationships today. Your brand will be better for it in the long run.
If you have any questions or would like to share any tips and ideas from your own experiences, please leave a comment below. We would love to hear from you.