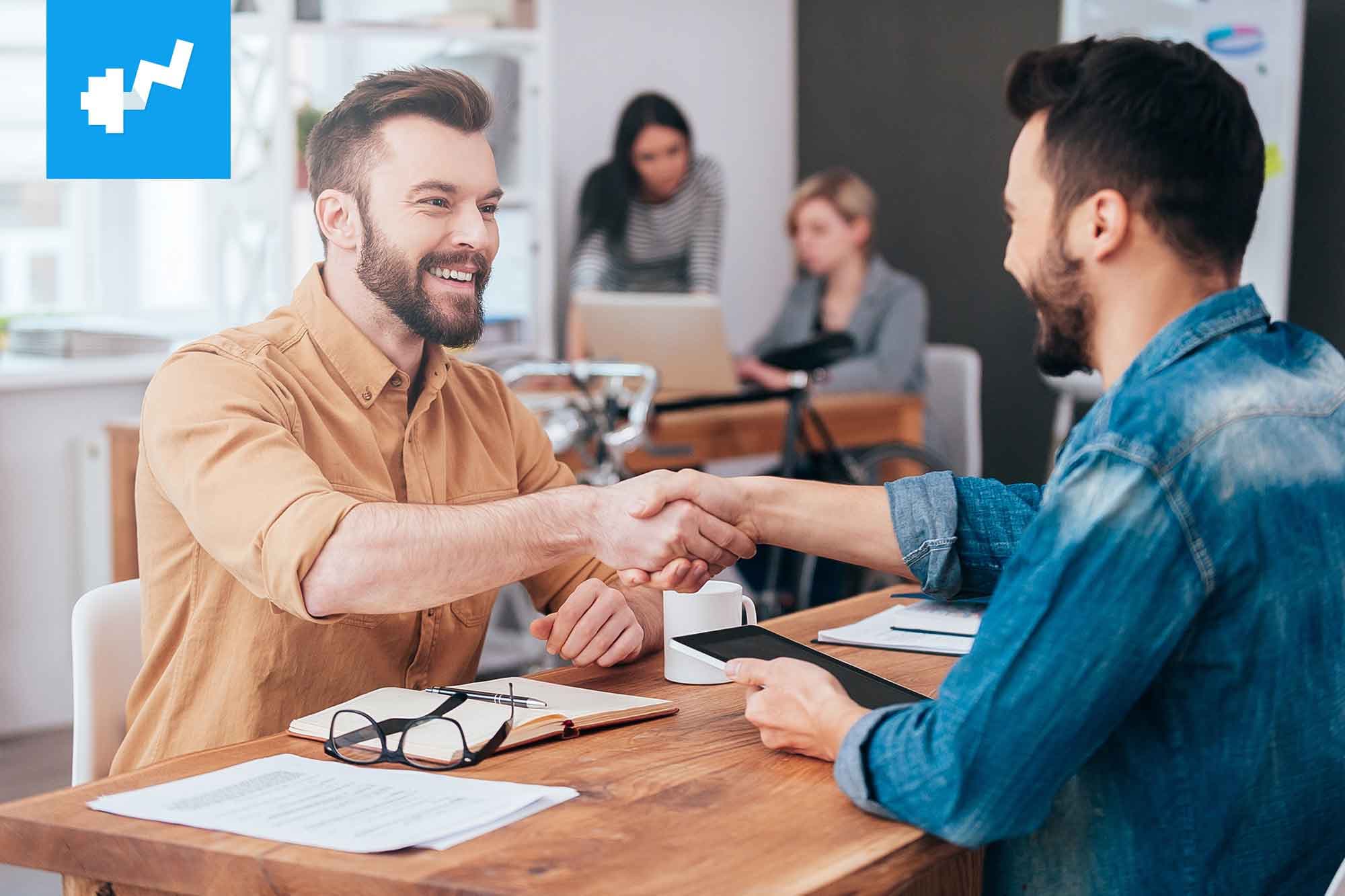 How to make clients want to buy your training without hard selling them
If there is one thing almost every trainer has in common, it's their innate distaste for the word "sales". Whether you work at a commercial gym where quotas are rammed down your throat every month, at a private studio where you can train as you please, or own your own personal training business, sales are a reality we all have to face if we want to succeed in business.
There are many ways to approach building a successful PT business and pressuring clients is not one of them.
A client, new or old should feel purchasing your services is a bargain for them, even if it costs an arm and a leg. Here's why. Your services are worth a lot, or if they're not yet, you're going to make sure you're worth what you charge.
You and I are going to focus on how to build the most value possible so when it comes time for a client to buy your services, there will be no hesitation that you're the best investment for them.
I've spoken to trainers around the world to ask for advice about how you can over-deliver value to every one of your clients and how it will help change your business for the better - if you put their advice into practice.
I chatted with my previous co-worker and mentor,

Dean Somerset

about how he makes his cost seem like a worthy investment every time. He gave us something to think about when he said:
"
The best way to build value is to know what you would expect in the same situation and then give that or more than that.
If I was paying $100 for an hour of a service, what would be my expectations of that service? How involved should the individual giving that service be in meeting my needs and requirements? How prepared would I expect them to be, and what options within the service should I expect to know I was getting the best use of my dollars?
If you can understand what this level of excellent service should be, you should strive to give that to every single person you can. If you have no understanding of what this level of service looks or feels like, hire someone for a service where the cost is very high but the service delivery exceeds your expectations, and emulate as much of it as you can."
He recalls a trip to the famous Le Cirque at the Bellagio. It's a very high-end place that overlooks the fountains on the Las Vegas strip and has a wine list that boasts a $61,000 bottle of wine and $65 per ounce steak to. Each meal is personalized to the preference of each guest at the table without question.
This isn't the kind of restaurant you order a milkshake and french fries at.
This is the kind of restaurant you would expect to be served high-end meat, vintage bourbon served by professionals with the utmost professionalism.
That's exactly what you would receive in Le Cirque because they know in order to charge that kind of money for their services, their quality and service better be astounding.
The same principle applies to your personal training business. Your training is not a cheap run of the mill workout class. You provide excellent services and therefore cost more than a burger at McDonald's if someone wants to use them. Since your skills cost a pretty penny, we want to make sure they're actually worth it.
An advantageous skillset you can have in your business is knowing where your skill sets really lie and focusing on becoming excellent in them. If you're great at strength and conditioning work, but lacking in nutrition skills, perhaps it would be best to refer out to a nutritionist.
Take this comparison, if your nutritional skill set is average – like a Honda Civic – while someone else's nutritional skill set is superb - like a Ferrari - why would you give your client something that wasn't as valuable or beneficial to them if your primary goal is to get the results they're paying you for?
This referral also opens the door for you to focus on doing an even better job at what you're already good at it. You are now free to become above average in your skillset. Everybody wins.
I spoke to

Andrew Coates

, a trainer based out Edmonton, Canada who offered an opposing approach. He said:
"
Relentlessly educating yourself about nutrition is a fantastic way to go above and beyond the skill set of an average trainer. Know the science of nutrition.
Dispel the common myths and guide people through the vast wasteland of misinformation that exists in mainstream and social media. Perhaps more essential is the psychology surrounding nutrition. This can allow you to have much deeper reach into your clients lives beyond the hour or two you directly influence in training sessions.
"
Nutrition aside, there are many other ways you can add value to each session.

Chris Dawson

, Fitness Manager at Goodlife Fitness in Melbourne, Australia shares a suggestion that helps his trainers be successful:
"Check in with clients every week, whether in an email or an online submission form, asking them about what they believe they're doing well and what areas they believe they could use extra help in. This gives opportunity for you to do some extra coaching outside of your sessions".
The average trainer may simply give a client a workout, perhaps even a workout plan, but an above-average trainer may want to find ways to go above and beyond to give their clients the full benefit of having a coach. I still reach out to my previous coach Dean asking about how I can improve certain parts of my workouts and I don't even pay him. He is always the first person I would recommend to someone looking for a trainer because he has always over-delivered when asked for anything, so I know I can trust that he'll take care of whoever I send him.
Be that kind of trainer and people will be happy to give you business.
Another trainer,
Eliza Richards

, otherwise known as
The Studio Trainer,
talks about creating an environment of friendship and appreciation. She says,
"
remembering birthdays, anniversaries, and other important dates tells your client that you care and listen to them - you're not just there for their money.
I will often give my loyal clients a gift, whether it be a pair of boxing gloves, a bottle of wine, or a branded piece of clothing to show them I appreciate their business.
On top of that, if I find a reliable article about something we've discussed recently, I'll send it to them without being prompted and they respond with extreme gratitude."
There are many ways to become a good trainer, but a great trainer and one who is usually more successful in selling their service is one who understands how to meet their clients at their level – physically, mentally, and emotionally and is consistent in over-delivering in service when asked for anything.
Become the person you believe is worth what they're paying you. Be more encouraging than criticizing. Figure out what they're doing well, celebrate it, and show them the areas that can help them get better.
There is no sales tricks, gimmicks, or otherwise, that will help you be better at business. It comes down to building relationships, showing clients that you're worth far more than their spending and that you'll be the one to go above and beyond for them any time they need it.
One final note, it always a good idea to end your session with a high five or some form of celebration. Simply put, your client showed up, put in what they had available for that day, and can always benefit from positive reinforcement. It reminds your client that you are a great source of positivity in their life. Keep these things in mind when heading into your next session and watch how it improves your renewals.
Author:
James Harris
is a certified personal trainer, who also studies kinesiology at the University of the Fraser Valley.