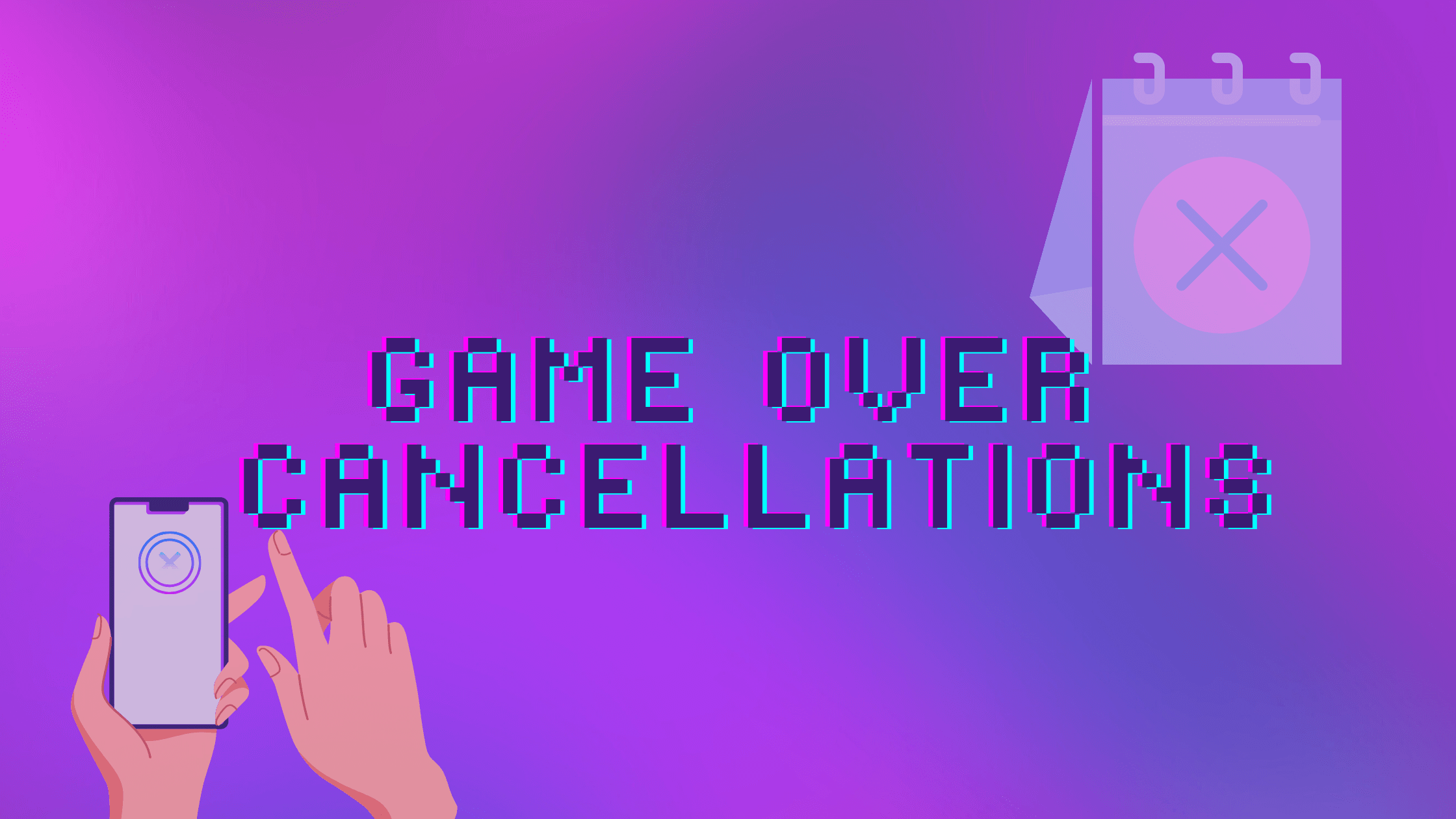 The Ultimate Cancellation Policy Template
Whether you're a:
Beauty Specialist
Barber
Car Detailer
Cleaner
Counsellor
Coach/Trainer
Driving Instructor
Entertainer
Gardener / Landscaper
Hairdresser
Massage Therapist
Personal Trainer
Pet Specialist
Photographer
Physiotherapist
Tattoo Artist
Tutor / Teacher
Or in any other industry
A cancellation policy is one of those things that you may feel like you don't need but I guarantee you most certainly do. After a few clients cancel right before an appointment or miss one altogether, the lost time/profit can't be ignored. Making your own cancellation policy is relatively easy.
Today we are going to walk you through what every cancellation policy should have, provide you with some ready-to-use templates, and give you some tips on how to prevent last-minute cancellations in this resource.
Let's start with prevention of no-shows, cancelled appointments, and missed income.
Although creating a cancellation policy and including it in your contract is a great way to make sure that you don't miss out completely when a client cancels at the last minute, the best-case scenario is to prevent the cancellation from happening in the first place.
One of the simplest things you can do is to remind your clients of an appointment before it happens by giving them a call, sending out an email, or shooting them a text.
If you don't have time to send out reminders yourself, you can always use automated client notifications, take prepayments or setup subscriptions with Keepon.
What should a cancellation policy include?
The purpose of a cancellation policy is to limit when, how, and why a client can cancel an appointment or service without penalty. While each business tends to have a different cancellation, policy based on their services, every cancellation policy template should have 4 key pieces of information:
1. A timeframe to cancel a service with or without penalty. How long do you want to give the client to cancel without penalty and when does the penalty kick in? 24 to 48 hour notice periods are the most common among small businesses. Make sure you send along your cancellation policy as soon as possible to ensure that your client is fully informed about your policy in advance.
2. A penalty for a late cancellation. Are you going to charge a standard re-booking fee, a percentage of the cost of the service, or something else?
3. Contact information for cancellations. Determine whether you want to be notified via text, email, or phone and be sure to provide contact details like the email address or phone number you want the client to use.
4. A place to sign off. Sending your client, a cancellation policy is one thing, but having them sign off on your policy is another. Including an area where your client can sign their name and write the date the policy was acknowledged can help you avoid chargebacks and ensure that everything is clear as day.
If you aren't exactly sure how to word your own cancellation policy, we'll run you through this with some different examples below:
Ready-to-use cancellation policy examples
To make things simple, we've created 3 different cancellation policy templates for you to use. Feel free to add these to your own contracts or your cancelation policy use in Keepon. DON'T FORGET TO CUSTOMISE THE DATES AND FEES!
1. Brief and sweet
Cancellation Policy – (Business Name)
Cancellations made (24 hours) or less before an appointment will be subject to a (rebooking fee of $25).
Cancellations made via (customer's email to xxxx@example.com) sooner than (24 hours) before an appointment will be processed without penalty.
2. Sharp and straightforward
Cancellation Policy – (Business Name)
Please be advised that cancellations made up to (24 hours) before a scheduled appointment via (email, text, phone call) will be processed without a penalty.
Cancellations made (24 hours) or less before an appointment will be subject to a charge of (half of the service rate). This includes appointments where our service provider is unable to access the property, is turned away, or the client is unavailable.
If (Business Name) cancels an appointment with less than (24 hours notice), a new appointment will be scheduled without penalty to the client, subject to availability.
3. Direct and comprehensive
Cancellation Policy – (Business Name)
Please note that once you have booked an appointment with us it means that we have reserved time in our schedule exclusively for you. If you cancel your appointment less than (24 hours) before it is scheduled to take place, you will be subject to a (penalty/fee/rebooking charge of ($__).
To avoid a cancellation fee, please provide cancellation notice at least (24 hours) prior to your appointment.
You can cancel or reschedule an appointment by emailing us at (xxxx@example.com), texting (xxx-xxx-xxxx), or calling our office at (xxx-xxx-xxxx).
Quick note
Keepon actually allows you to add your own cancellation policy and automate the acceptance of it.
Preemption of cancellations
While a last-minute cancellation is usually unintentional on your client's part, you've still lost out on time and income because of it.
By creating a solid cancellation policy and coupling that with appointment reminders, prepayments or subscriptions you'll be protecting your business and providing your clients with a value-add they're sure to appreciate.